theBalm Stainiac in Beauty Queen is a cool-red gel stain for lips and cheeks, a full-sized tube contains 8.5 grams of product and normally retails for $17 . I got it in Marshall as a part of 4-piece set for 7 bucks (clearance price).
As a cheek stain, the gel stain (which by the way smells like grape juice) is light, comfortable and easy to work with (since it doesn't dry within seconds like Benetint). Each dip with the doe-foot applicator yields enough product for one cheek and once it's blended out, it gives a tacky/wet sensation that becomes refreshing once dried (maybe I should just say "Heat gets absorbed as liquid evaporates, as a matter of fact").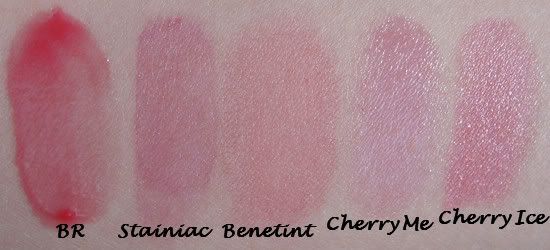 Black Radiance
Rich Cranberry
, Stainiac ,
Benetint
, Maybelline
Cherry Me
, Revlon
Cherry Ice
. The berry tint of Beauty Queen gives a fresh-faced flush without enhancing the zits on my face (like some coral-red does). I would say it's a pretty good cheek stain despite its flaw - the gel-stain does a much better job sticking to my finger tip than actually getting onto my face.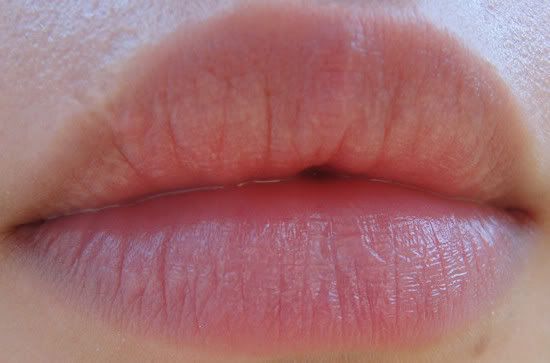 Bare Lip (on a reasonably good lip day) that's soon to be wrinkled up...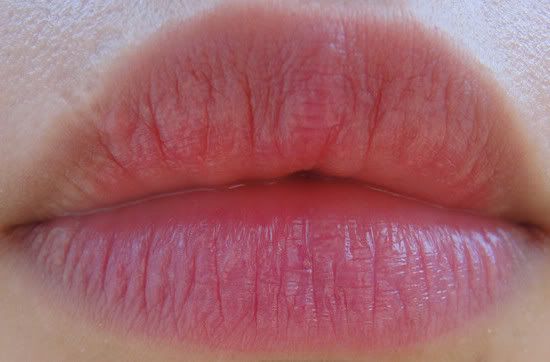 A thin layer the lips- I have no problem with stained finger tip theBalm Stainiac (as it spreads evenly with the applicator) but the stain is not only drying and uncomfortable (more so than Benetint), it also rubs off very easily with a bit of drinking.
Another layer - now my lips looks like they will bleed any time (FYI, I do have lips that are get dried out easily)...Overall: Not the best stain I have tried (for the price I paid, I can't really complain) but it's a nifty item to help faking a natural glow. Did I mention I really like the simple and sleek packaging?