Black Radiance Moisturizing Lip Stain is a range of shimmer-free lip tint available at Walmart for a little under 3 bucks. The liquid-gel gloss (as it doesn't stain at all) provides a faint sweet smell, no distinct taste and natural dose of color and shine that's not particularly intense or long-lasting (it stays around an hour without eating or drinking, just like a normal gloss).
Even though there is nothing special about the formula, I do like the shade Rich Cranberry (blue-red that looks natural once smoothed out, when most other stains turn hot pink or berry on me), the even pigmentation (no settling in fine line) and the smooth formula. It actually performs like a lip stain, tinting the lips a little without screaming "I am wearing lip product!" or being drying.
Black Radiance Moisturizing Lip Stain in Rich Cranberry on lips - Boring but I like it.
There are 6 shades available High Shine, Rich Cranberry, Sugar Plum, Spiced Apricot, Cinnamon Spice and Tawny Nude. Now I wish they still carry it in Walgreens (just not a fan of Walmart's lighting).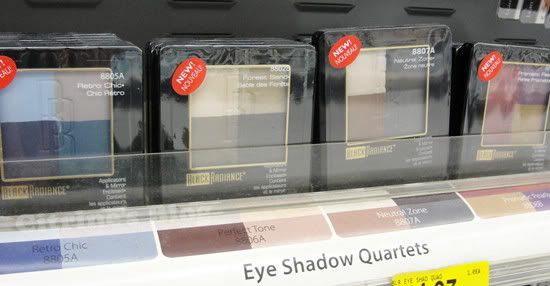 More spy cam - Eyeshadow quartet in Retro Chic, Perfect Tone, Prismatic Pearls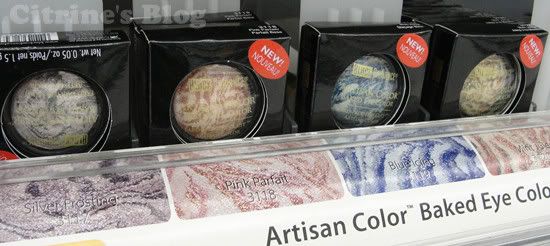 Artisan Color Baked Eye Color - Silver Frosting, Pink Parfait, Blue Icing and Mint Julep