I have never been a big fan of lip color in shade of bubble gum pink...It's just way too girly for me but after the two Stila lip glaze pruchase I had...I was quite tempted about one for their best seller Lip Glaze in Grapefruit...I love every thing citrus...so maybe I would like it? (And of course I do!)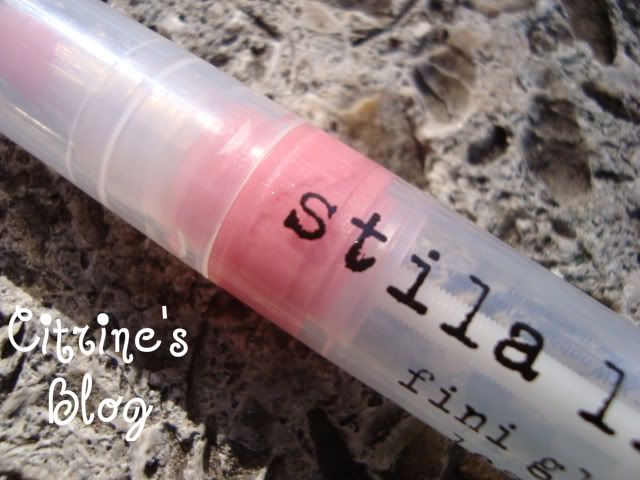 Grapefruit is a shade of frosty bubble gum pink...It smells sweet (which bothered me a bit at first then I just got used to it) and is sticky like all the other stila glosses the thickness makes it pretty good at covering up the fine lines on the lips and providing a jelly finish...not exactly a ba thing if you are used to those sticky gloss out there.
What I really like about the gloss is that while the color looks bright in the tube, the color and white shimmer blend in perfectly well and just tone down the redness I have and make my lips look naturally pink (It doesn't make me look sick, like some beige gloss) . I am thinking that it would still be good for those girls with paler lip color since the soft pink itself is quite flattering on a good range of skin tones.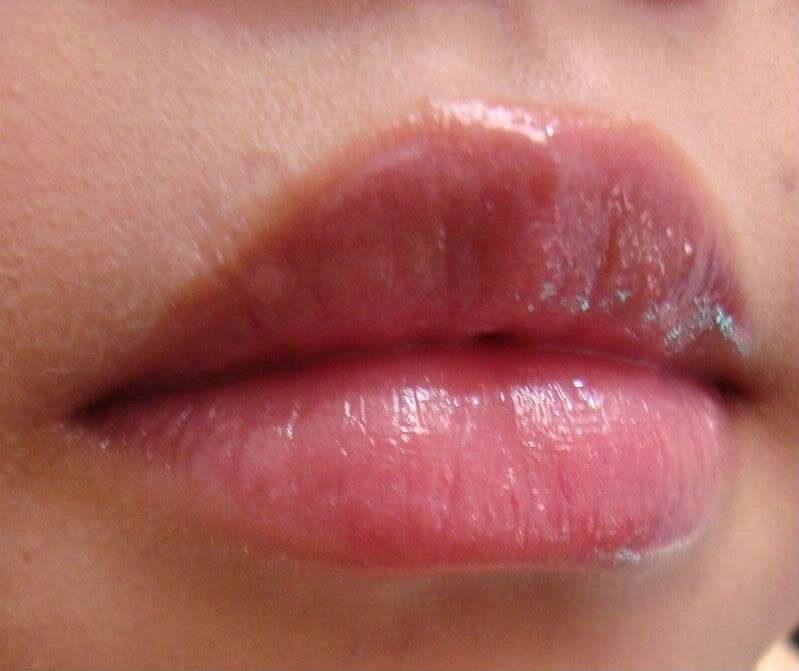 Pretty natural, right? I love it how all of the stila lip glosses are pigmeted enought yet super easy to blend in...they literally melt!
My only complaint about the gloss is that there is only 2.4ml product in the tube and for someone who consume more lip gloss than toothpaste in her life...it lasted around a month for me. (I finished the other two tubes I have already...) I think I will try the apricot next time!
Love Stila Lip Glaze? Here is more?
Pon Pon Gerbera
: Beautiful Peachy Pink with Golden Shimmer, why was it limited edition !?