L'Oreal 24HR Infallible Eyeshadow
is the new (again, nothing is truly new here with my snail-speed review pace) 2012 release that's supposed to be dupe for the Giorgio Armani eyes to kill eyeshadow (never tried it and probably won't). These have an interesting cream-damp-powder texture that's intriguing to look at but doesn't help to facilitate the application process: The two I have look like dampened powder shadow that's pressed back into powder for and applies like...normal powder shadow.
The shadow comes with light plastic jars and little well-lids to keep the shadow's shape and moisture content, it feels just a little cheap but at least they are really travel friendly (unlike Maybelline color tattoo). The two shades I have are Bronzed Taupe (a silvery shimmery taupe in bronze-brown base) and Continuous Cocoa (deep matte chocolate brown with some negligible silver sparkle and a charcoal lean, or should I call it inky taupe?).
L'Oreal Bronzed Taupe, Electrified (love) and the taupe from Kiko
Moscow Chic Peach
palette. I tossed Continuous Cocoa (it was in a plastic bag along with some hair pins, which I threw away thinking it was trash...) before I got a chance to swatch it but I guess it would be a tricky color for me anyway.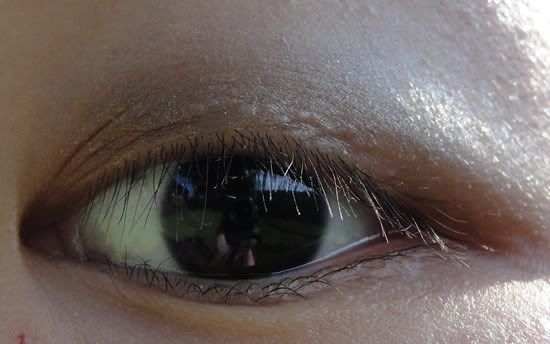 Weird angle, I know...This the only way to actually make the shadow show. Even though Bronze Taupe looks even, nice and shimmery (in a satiny instead of frosty way), the dimension is only visible when there is direct light shining on it. Most of the time, the color (probably too warm for me?) just makes me look tired.
Bronzed Taupe an hour after application - Without primer, this fades as quickly as a normal powder shadow on my oily (?) and hooded lids.
Overall:
For me, the shadow is neither special in terms of texture (it's like a finely milled powder shadow with no fly-out, that's it), look (my other taupe shadows are more flattering), finish (satiny ones that's not too different from the 2-dollar, now-discontinued
Wet n Wild Nutty
) or lasting power. I love the look of their
new shades
but I am reluctant to buy more.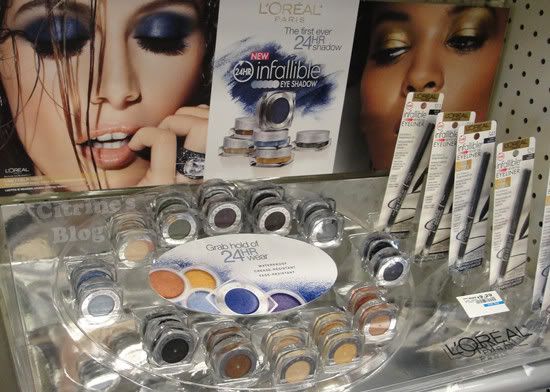 Another shot of the available shade (taken half a year ago).