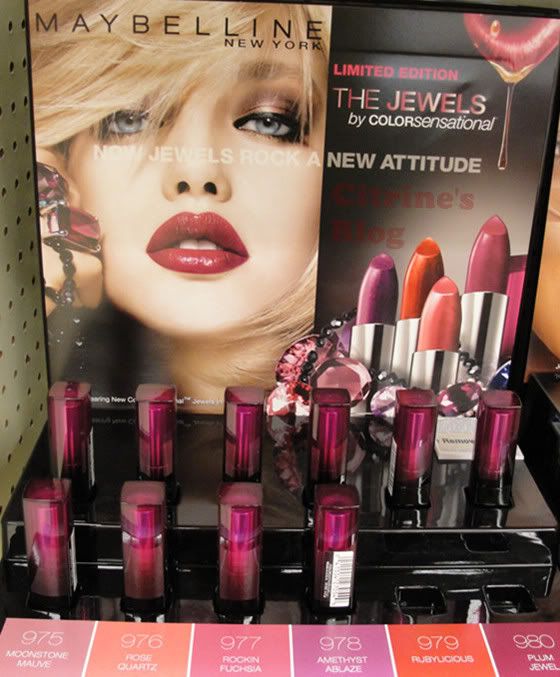 Maybelline Color Sensational The Jewels
seems to be a range of (normal, since I haven't heard any difference in formula or scent) Color Sensational lipstick with pretty gradation lids (goes from black to plum , which reminds me of those Stella McCartney perfume bottles ) and a range of fancy names. The only shade I am interested, Plum Jewel appears way too similar to
Berry Beautiful
(an LE shade from last fall) so I guess I will skip the collection.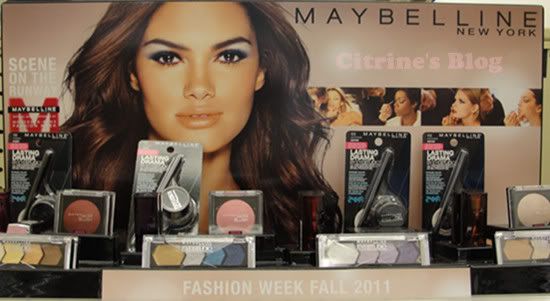 The New York Fashion Week is just a few days away but the Maybelline fall collection has already been available. It seems that any are hyped about the blushes, which to me, are just normal pressed blushers shaped like dome...You wannabes...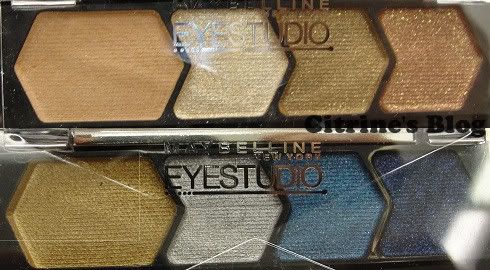 Anyway, I am more interested in the Eyestudio eyeshadow quads though. Look at that Taupe shade with golden sparkle, the third from the left!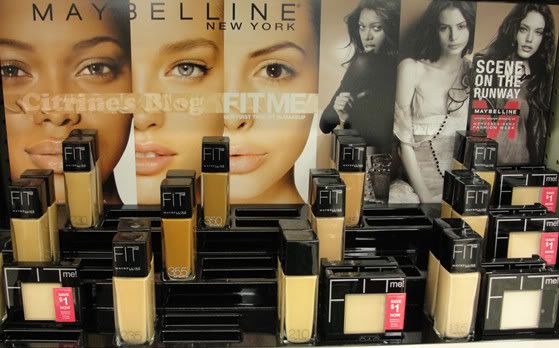 A new display of oldies (something Milani and Maybelline enjoy doing very much), and of course the only thing you should pay attention to is the stick-on coupon, which can be used in conjunction with the 40% sale that's going on in Walgreens!