Another Revlon Lipstick I purchased along the trashy fuchsia (They were just buy one get one free.) I guess it's hate by association , while it was not nearly as scary I don't particularly enjoy wearing the lipstick either.
The second tube of Revlon Color Burst Lipstick is called rosy nude.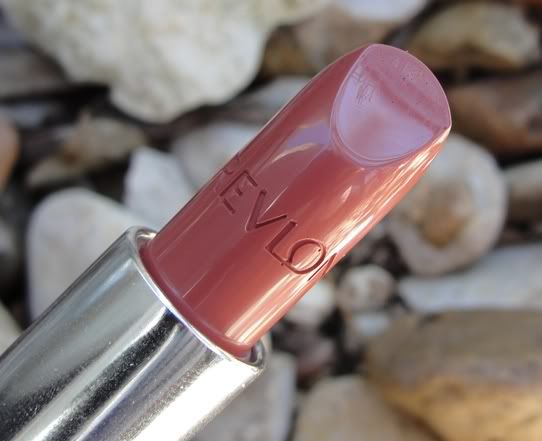 Rosy Nude is like it's name. A brownish, nude, peachy and pinkish lipstick all in one, it can be a very nice my lips but better shade intensity wise (not exactly for me since my lips have a mauve undertone). I wanted to try the shade as I don't have much nude lipstick and this color looks like a shimmer free, rosier version of
Sally Hansen Seashell Nude
, which I do like.
Rosy Nude, swatched with Fuchsia, is quite pigmented and has a smooth glossy, shiny finish like the other color burst lipstick I have tried. I personally don't like glossy finish on lipstick.I like a soft focused shine that looks moisturizing but not wet, slightly glossy but not polished-leathery but that kind of finished is mostly seen on Japanese lipstick, lip gloss or high end lipsticks from Western brands. It looks alright on the hand (but both of them make my skin ashy), let's see how it performs on lips...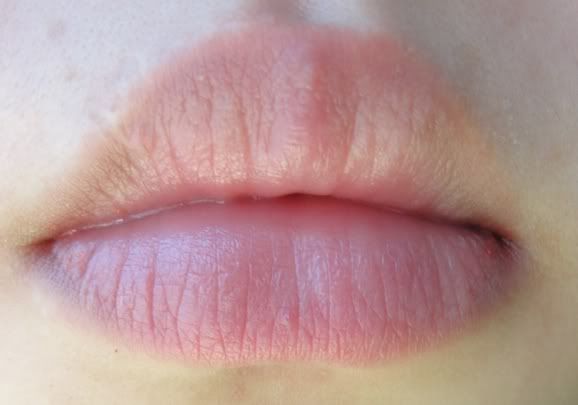 First there is a nude lips for your reference, it was very cold the day I did the swatch so my lips were lighter than usual. (and I have no idea why my camera is so good at picking up all the purple...)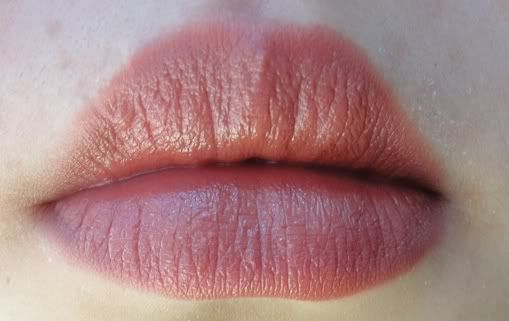 The Revlon Color Burst lipstick does offer good pigmentation and a shiny (not moist or replenishing) finish but unfortunately those are not really the quality I look for in lipstick. The shade is neutral but also a bit too warm and too strong for my liking not to mention it looks funny with my big mouth (my lips were unusually thickthat day as my whole face was swollen from oversleeping) and the brownish shade actually makes my skin ashier than it already is.
For your reference, I usually like my lipstick to offer a good amount of color, just enough to distinguish itself from a gloss and a shade that's wearable and will brighten up my face. Finish wise, I want a soft, moist texture that's very malleable so it fits like a second skin no matter how little/much I apply. Needless to say, Revlon fulfilled none of the criteria.
To soften the "burst of poop brown", I layered ELF Malt Shake lip gloss on top of the Revlon lipstick. I found the combo a lot more user-friendly than the lipstick alone, I will definitely wear it out...
In 20 years.