I will (try to) talk minimally in this post as the pictures pretty much say everything.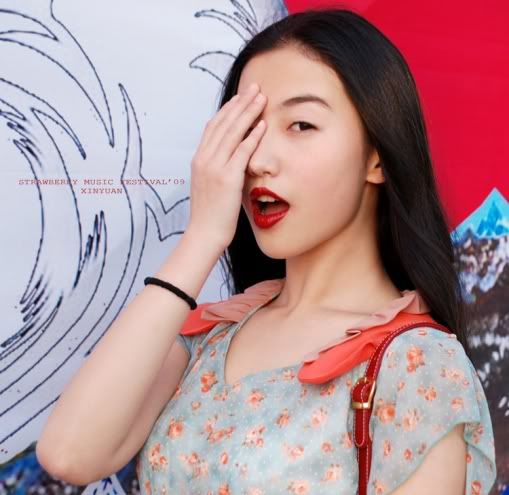 Red lips black hair and vintage floral dress. I want a lip color like that! (Not sure how would it turn out since my skin is kind of gray...)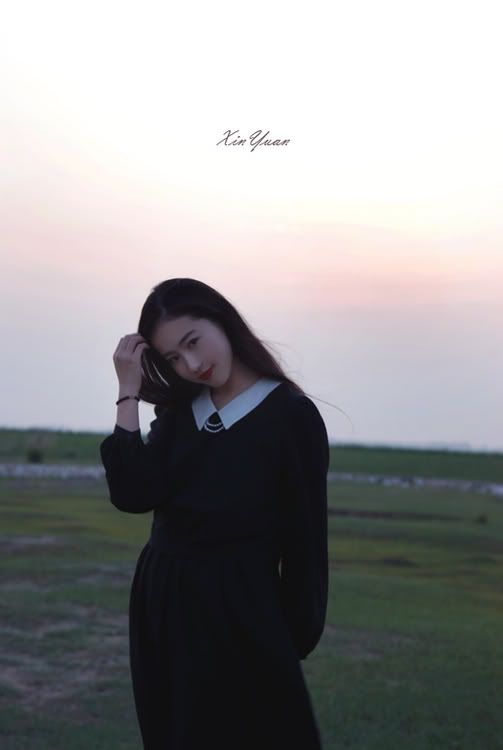 Just a little background information: The girl in the first four pictures is (sort of) a Chinese net idol called Zhang Xinyuan, who is currently a student at Central Academy of Drama in Beijing, as class of 2008 (in China they use the year you enter school to classify) but since I don't know if she was getting a bachelor degree or certificate, I don't know if she will graduate in 2011 or 2012.
Farewell to Lolita "Shoot"- Her mom/classmate are probably the ones who took many of these pictures but Xinyuan is a pretty good photographer herself. I find her quite fresh looking with the fair skin, long hair and clear eyes but ...
I really wonder what does she look like without circle lenses (I haven't seen her bare iris yet...) Anyway, the pictures are from
her blog
(no music diarrhea but there is a lot of pictures piled up in the home page and it take ages to load) and all of them seemed to be retouched as she/and her classmates who appears in photo with her all seem to have perfect smooth skin...
I personally don't mind that much since they don't look ridiculous (*cough* photoshopped chest on beauty blog *cough*)and they are intended to be aesthetically pleasing rather than informative.
Speaking of photoshop overload, Fan Bingbing is quite famous/notorious for it as she always use the tool to shed pounds in her shoots. I don't really care that much as usual since every magazine cover is heavily retouched anyway... But it does amuse me when...
Kate Winslet looking like someone else in the L'Absolu Rouge Creme de Brillance poster (She does look more like her
on the other poster
though...)
What do you think about photoshop (my answer: it's none of my business), circle lenses (they scare me) and red lips (although I am inspired to wear red, I am actually in a coral kick right now...)?