Revlon surprised me with their fashion forward
purple-theme fall collection
(I realized that I still have one item left to review) and I didn't know that they would come up with another promising collection for the holidays and new year...Well, I was amazed by the auntie brand, again...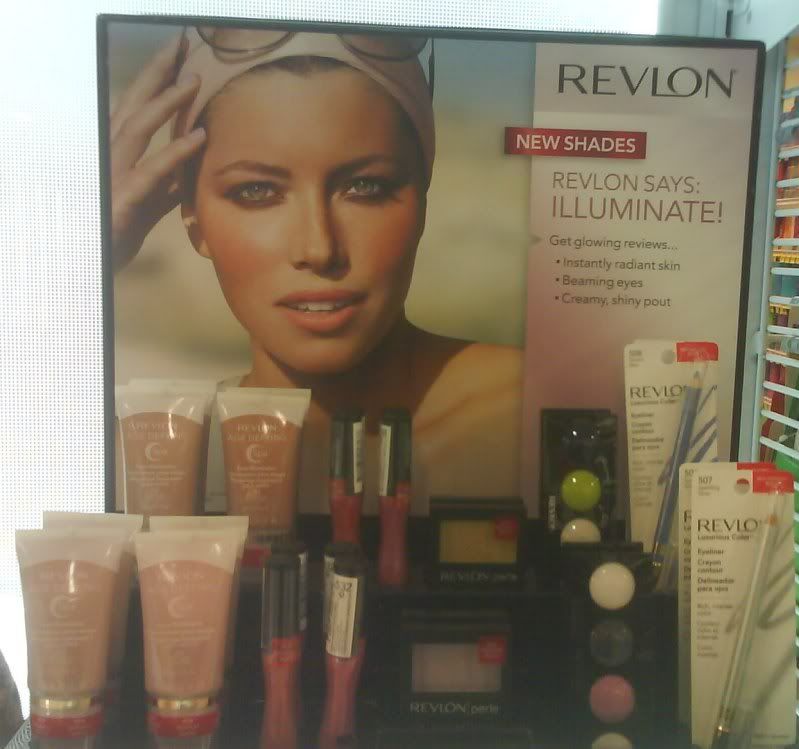 First there are new shades for their foundation (like I care), 4 less gaudy looking long lasting lip gloss and two in-you-face festive looking eyeshadow singles in gold and silver (yeah, my phone made it look green and purple, yikes...) There are also 2 luminance quads, I am guessing they are either in loose powder from or the packaging changed a bit...it seems that the bulbs are filled with color as well. Anyway, the two quads reminds me of that hard-to-pull-off MAC eyeshadow trio in their MAC in lilyland collection.
The real gem in this collection are the luxurious eyeshadow single (I was wondering when is revlon comming up with new eyeshadow single since the
matte one from last year
). I have yet to see something this pretty from a drugstore shadow pan (or even high end!) : The each shadow feature a mysterious color in a satin base and is infused with obvious (but not tacky) micro glitters...
There is a deep chocolate brown and a deep plummy eggplant that caught my eyes immediately as the micro glitter shine line stars in the rich and dark background...
For the lip makeup lover. There is a new range called Color Burst Lipstick. Judging from the poster, they all seems to be in semi-glossy cream finish (shimmery Revlon lipstick are quite tacky, for what I have seen.) and the color all seem quite unique. At a glance, I though the taupy purple, fuchsia and rosy-pink are all quite nice.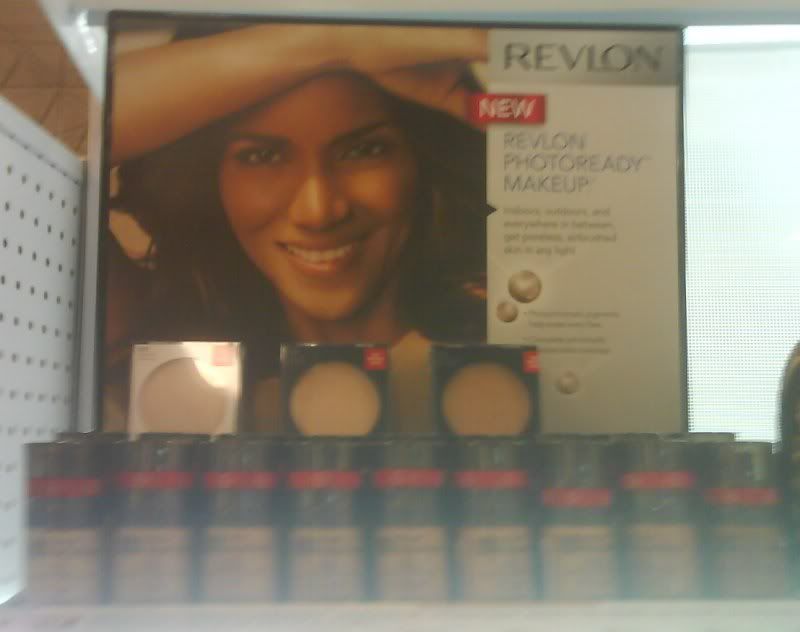 There is also a base makeup collection called Photo Ready. they are either new shades from existing line or new products. (I never paid attention to foundation/concealer/powder from collections, just so you know.)
Oh, it looks like the crappy cellphone pictures are here to stay before I found a good deal on camera (when I say good deal, I mean something like 30 bucks lol.)