Note: I just realized that there are 10 of them, I guess this will be my first post with a tag of "Random 10" (My
personal
thoughts on 10 of anything...mostly beauty related.) then!
---------------------------------------------------------------------------
Before I found my prince charming of eye color , I stumbled trough quite a few eye shadows, most of which are from drugstore, if you are just experimenting with things, you don't go blowing cash on some 50 dollars, right? ...Here is a list of eye shadow brand that I bought and I am having a hard time touching them for the second or third time.
I dislike all of them, so items are not presented in any order.
1. Revlon Chalk on the Eyes Loose Shadow Palette
. (Ahem, I meant "Soft") I bought it because I liked how the teal and lilac looked and it was on clearance in Target) Argh,there is a reason
why
it was on clearance ...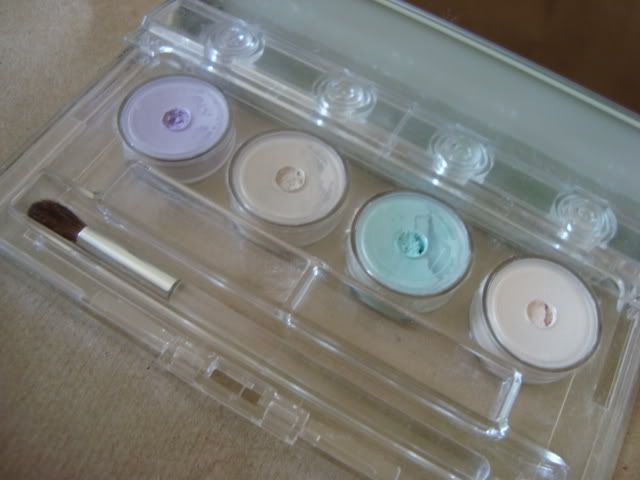 As you see from the title...I entered a chalky heaven as I dab it on, not to mention the ultimately stupid design: You have to poke the applicator inside the hole to get the powder out. Tricky to clean, make sure you cover all hole before wiping or those loose powder in these four shade will go visit their neighbors.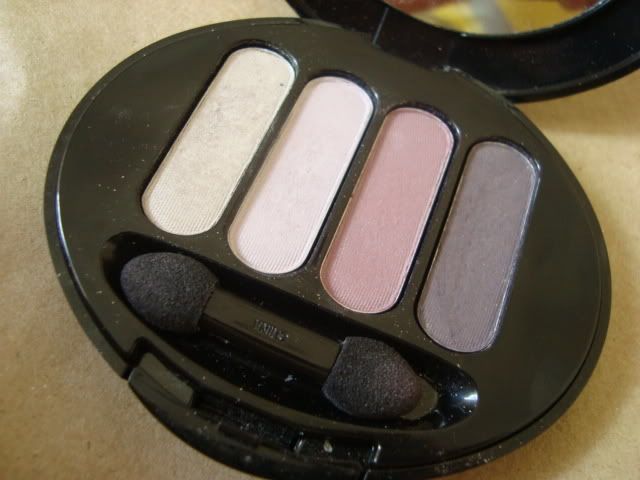 2. Avon Shadow Quad in Vintage Violet
.
Sort of smooth, sorta nice...Still a bit powdery for my liking, not to mention the outdated color combo (I like shadow with color that shows and feels like second skin, since most shadow have some thickness to it, I never wear those outside of my room. )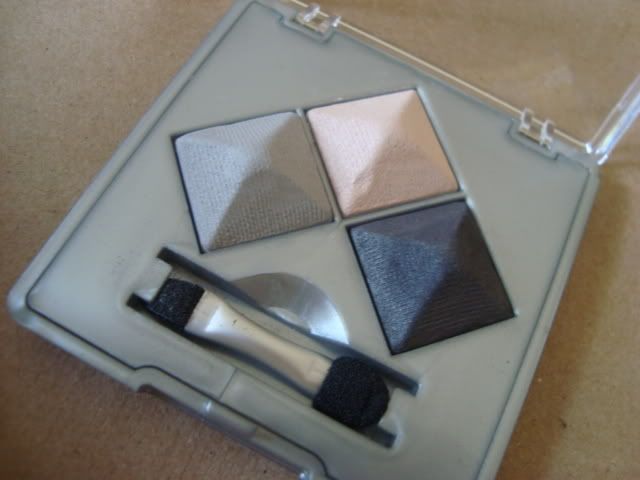 3. Physician Formula bakes Matte Shadow in Baked Smore
. I had the shimmery brown version of this line and I liked playing with that quite a bit. This one is alright, pretty pigmented when used wet, when used dry...the color is hard to get out. (Yeah, the texture is not fine or thin enough for me)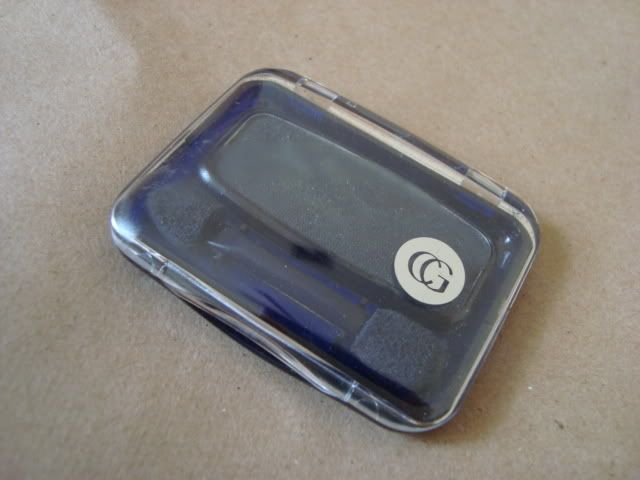 4.Covergirl Eye Shadow Single
: Dark but powdery...Yikes! (Too thick again)
5.Revlon Eye Shadow in Champagne
: Sometime I wonder whether I will be better off just using crusted chalk...
6.L'Oreal Wear Infinite Eye Color Single
: Silky Texture and good color pay-off, again, too thick for me that it looks weird and have powder flying around. I am guessing it has something to do with my skin, most, if not all, of the foundation, concealer, powder look unnatural on me, liquid eyeliner cakes like crazy on my lid unless it's a bit runny, and most pencil liners never get on...
7.Physicians Formula Mineral Wear Shadow
quad in Slate Mineral. I sort of like the quad in
earth mineral
, but this just look like cement on my skin.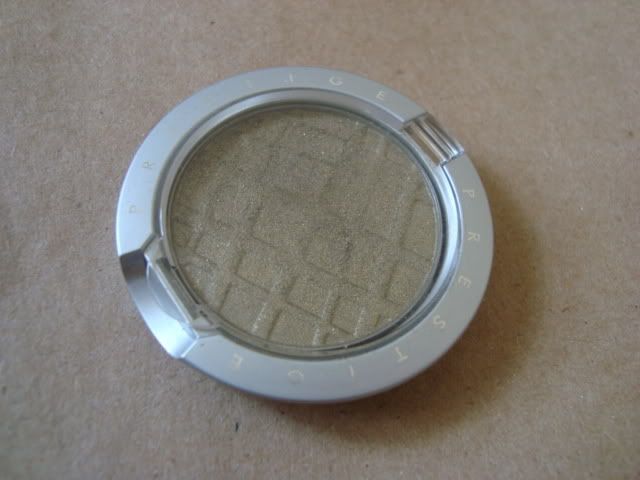 8. Prestige Eye shadow
in I don' t remember what shade. (Just that kind of wasabi green, hey maybe it's wasabi...)
Tell you the truth, I've touched this prestige single quite a few time because I love the color so much, but I've never wore this shade outside my room (actually I am only comfortable wearing Stila, I will explain why later.) since the texture is a tad bit grainy and too shimmery (almost like glitter.)
9. L'Oreal H.I.P eyeshadow/eyeliner
wand in Pixie. Smooth enough that it will go on . (still slid right off on my lids though) but smudge right away, not to mention the shade reminds me of poop.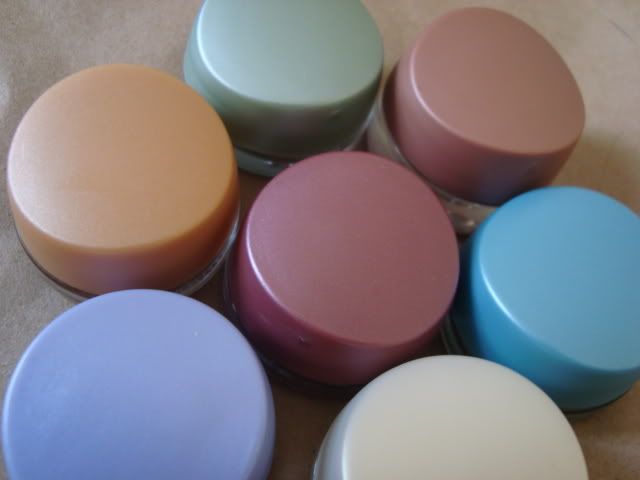 10. Maybeline Mousse eyeshadow
in various shades. Click
here
for my review and swatch on these.
I don't mind eye shadow that are sheer, as long as they look multi-dimensional, have a unique shade, or have that second skin texture...While this brand have none of these mentioned quality, they also have poor color pay-off. (Layer it on will only make it frostier and cakier) I am more than positive that I will definitely give away most of them, maybe keeping the one in turquoise, lilac or green, just because the jars are kind of cute.