In the midst of hoarding palettes, I still managed to get distracted by American options...I suppose a little extra pigment never hurts and that since it's a "granny brand", the formula must be wearable?
Estee Lauder Cyber Color Gelee Eyeshadow seems like a wet-dry baked eyeshadow palette with a fancy (and irrelevant) name. Unlike other baked shadow I have tried, this is rather pigmented and doesn't require damping to show.
Packaging is big, nice (in its own way) and rather substantial, compared to the two RBR singles with cracking hinges. Sponge applicator is filmsy but usable and mirror is generously sized.
Arctic Sky is a periwinkle (I insist that's it isn't a warm leaning purple) with an allover pink sheen, what I call an effective duo-chrome that doesn't require you to angle it a certain way to show the two tones.
Cyber Color Eyeshadow is an exemplary formula in the American market: The color is interesting (though no galaxy shimmer) and it's easy to place and blend...Since I am generally very conservative with the eyeshadow, Arctic Sky isn't something I can get a lot of use from. When used full on, I find the color a bit too dated for my liking and way too "loud" for the work environment...
When used sheerly, it manages to look gray and dated at the same time. A good base and top wash can alleviate the heaviness (if I am borrowing pans from those Japanese palettes already, I might as well just do the look with the palette instead).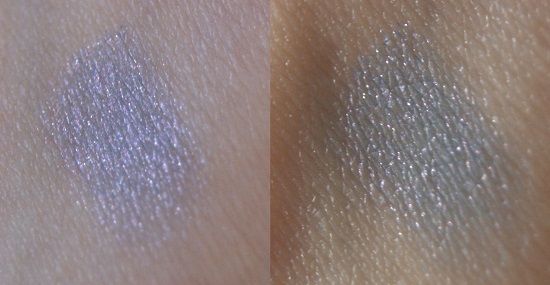 Applied more in a thinner layers, you can see it does turn gray with warmer light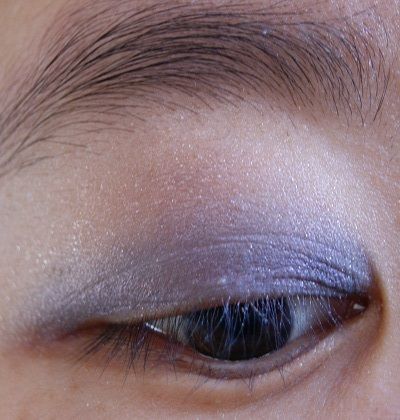 Arctic Sky applies genersouly and slightly blended. Overall I think it's a great eyeshadow formula. I am glad that I gave it a try (I am more glad that I only bought one to play with). Nowadays I only like those fuzz free products (eyeshadow I can use on its own) and this isn't one of them.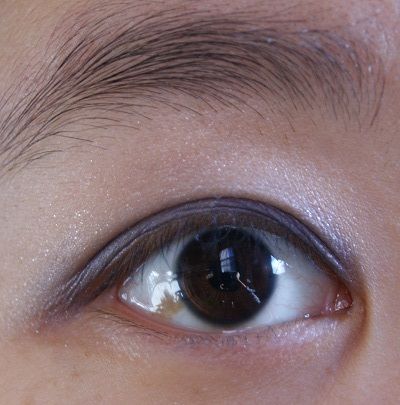 If you think it contains those delicate shimmer, it's Suqqu top wash and Visee cream base.