So here is that annual holiday display by Sinful Colors. They usually tuck in one or two new shades in these kind of display but I never kept track (their line up is too big).
Standard Christmas tree colors like gold, silver, white, red and green...
Hexagonal glitter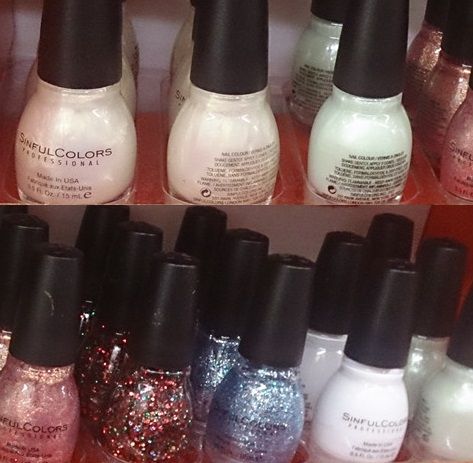 The pink frosty/glittery one looks newish?