Body and face oil has become a huge thing for the last 2-3 years and I personally got into it since late last year (to take care of some dry flakes) and it turned out to work really well. Now that my skin is more prone to dryness as I age, I am dabbling in more brands as well as varieties.
For the time being, I am still doing the single-specie instead of blend because they tend to be less expensive and easy to replace (either repurchase the same thing or find a different brand with same ingredient). Enough for the long preface, here are two of my newer finds that I have been using.
The Botanical Societies 100% Argan can be found in Marshalls/TJ Maxx (can you tell I love that place?) and for just a penny under 10 bucks, you get 59ml of products (just for comparison, the 1.7 oz by Josie Maran costs $48 but I think a large percentage was to pay her to
roll in sand and unleash stupid words in front of camera
). Of course even as 100% Argan oil, the two products could be drastically different as there exists different extraction and filtration processes.
(Yes, the glass dropper could have a better vacuum, it doesn't pump well and keeps dripping) The Botanical Societes Argan oil has a light golden yellow color and a light texture that reminds me of Camellia oil (
Oshima Tsubaki
is the only one I tried). The smell is a green, bitter (maybe even a citrus) nutty one that reminds me of the green pecan fruit that falls on the ground, around this time of the year.
Just like Tsubaki oil, this is very light and gets absorbed very quickly. I usually use a pump (don't worry, it only fills up to half a pump) on my legs and my skin soaks it right up, without getting oily or uncomfortable. It's also works very nicely as a hair oil (rubbed 1-2 drops between palms then finger-combed through damp hair), as it makes my hair soft and slightly shiny without weighting them down.
As an allover facial oil, it was alright (no drastic effect was observed but it does what oils do). However, lighter texture seems more suitable for the under eye area, the consistency is easier to be spread around and it never run in eyes and blur my vision (
Merlot Grapeseed
, I am looking at you), even when I use it to dissolve waterproof mascara. Overall, I will put it on the same level as Oshima Tsubaki in terms of satisfying my needs. I will repurchase whichever is more affordable and easier to find.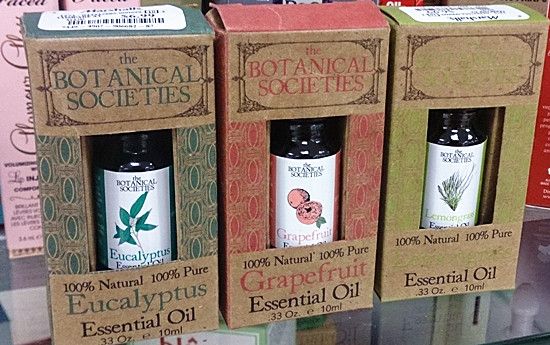 A side note, the brand also makes small bottles of essential oils. Even though I am not a burner, I like the pink grapefruit one and want to have it to match my pen, ink, lip gloss and blush...Wait. I have a ball of yarn in that shade as well!
The second bottle I am talking about is kind of like a repurchase. Sukin Certified Organic Rose Hip Oil is almost exactly like
A'kin Pure Radiance
(they are both $10, by Aussie companies, even the names sound similar) with the exception that Sukin is 100% Rose Hip oil and doesn't contain the "rosemary spice" that makes you smell like a Chinese kitchen for at least 2 hours.
Aside from the lack of spices (this just smells like a lighter version of vitamin e capsule or fish oil), another thing I love about the Sukin version is the efficient pump (doesn't leak even when I hold it up, trying to do the artsy shot with a single hand holding my camera) and I thought the bulb is so so adorable! Anyway, if you don't have time to go back to my last review, here is what Sukin Rose Hip is like and what I do with it.
Sukin Rose hip is thicker and more serum-like compared to argan (but at the same time, lighter than cooking oils) and I use a few drop and spread it on the areas between my cheek and nose, aka the zone of pimplage (the battlefield that's raw, irritated and showing lots scabs and hyper-pigmentation).
The color is the carrot orange-red (an indication that it contains lots of beta-carotene, like it's related to vitamin A and retinoid, which promotes epithelial cell growth? I think) and it kind of shows when it's applied on the face. I usually just use it alone, before or after my
night time moisturizer
(whichever is closer from my reach).
My theory is that whenever I am fresh out of hot shower, I would use the cream-jelly moisturizer to plump my face as the base, then the oil (beside doing whatever business it's supposed to) would seal the the moisture up. Then I tried the other way around it still feels nice. I use the oil alone it still works so yeah.
The effects of the oil (at least what I noticed) is that it really smooths away my dry flakes, calms down irritation, reduced break out, in just one night! (Somebody on shopping channel should hire me). It also gives me a dewy glow a few hours after application and generally makes my skin well-behaved. This time, I am sure that it's the oil, not it-stinks-I-don't-want-to-touch-my-face.
Part II Overall: I think I have found an oil I really like and I will definitely go back to Rose Hip when I run out this bottle (shouldn't take that long). Since the stock for these skin care items are never steady at discount stores (right now, I have only seen one bottle of A'Kin) and I don't want to pay 20 bucks for what I have paid 10 bucks for. I might go for the one by Pai (30 bucks/30ml and usually have some promotion on the site), the bottle is just so chubby and cute.
Anyway, do you do facial oils? Do you have a certain type, blend and brand that you swear by?