Before you start scrolling down, let me warn you that the swatches would be somewhat nasty. I normally wait for a sunny, good lips day to swatch lip products (glosses are usually more forgiving so I don't have to pick a day) but these three are hopeless after several tries...
This set of three glosses Blushing, Coral Corral and Sassy Social comes in a Class of 2014 set that I found in TJ-Maxx (which strangely, retails for $3.99 in Chicago but $2.99 in Houston...Of course this cheap@$$ picked it up in Houston). My past experience with elf glosses have mostly been mediocre (but never disappointing, as I hold no expectation on the 1-dollar gloss) if not unpleasant. This set just totally caught my eyes because I really dig the three delightful shades, which seem flirty and at not-generic.
Coral Corral is a Coral (duh), melon kind of shade with very fine, golden misty shimmer. Sassy Social is the medium, slightly warm raspberry jelly with golden flakies (!). Blushing is the translucent fuchsia with loose, silver micro-glitter.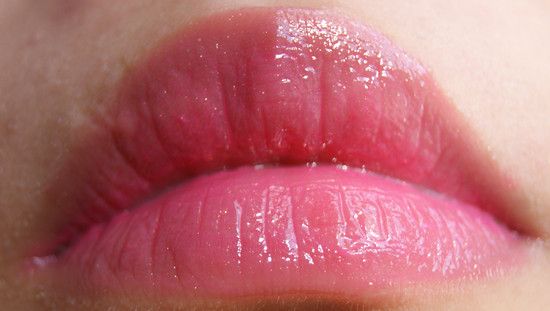 Sassy Social - After several layers (1/3 of the whole tube I guess?) is still very sheer. The rapsberry just turns into a normal sheer pink with gold bits here and there. As runny as it is, it does nothing to my lip lines (some Maybelline lipsticks are able to fill it).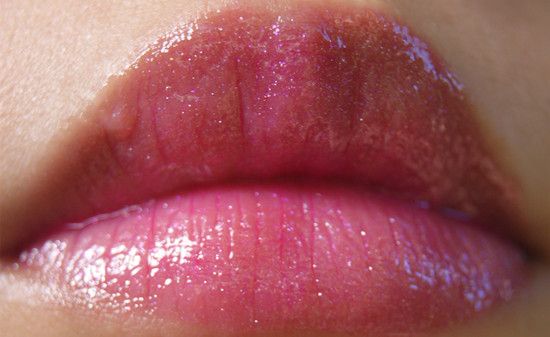 Blushing is also runny, sheer and an utter meh...Again, lip line galore.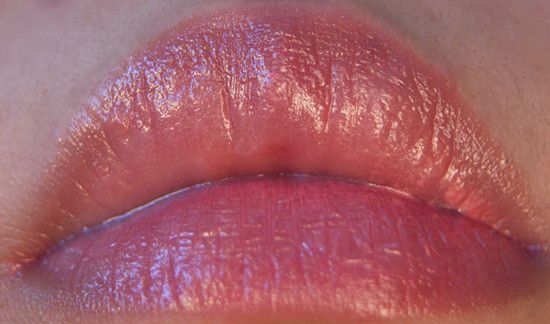 Coral Corral is the most opaque of the bunch but the texture is quite gunky (then to stuck between my lips and at the corners) and applies unevenly. The color is lighter than my lip color so it's frosty...
Overall: The formula is pretty bad and what's the use of pretty shading, when it doesn't show anyway? The only I don't dislike about these (unlike the other elf glosses I have used) is that they don't numb/cause discomfort on my lips.