Spotted another display for the Maybelline Summer 2013 Collection (in a different branch) - Ahh, Maybelline totally nailed it this time!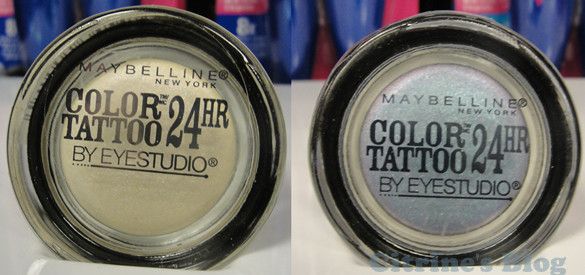 Two new (and limited edition) Color Tattoo eyeshadow in Precious Pearl and Blue Paradise (light aqua blue with teal-purple duochrome). Blue is the color that always goes wrong on my eyes (and I already bought three LE color tattoo from the other display) but I think I really need this one (when it's on sale, of course). The white looks a little bleh but I heard that there is soft pink sheen in some Youtube videos.
Four Color Whisper lipsticks - The third one is called I crave coral (and it just looks too similar to the ones from the permanent range).
Color Show Nail Color in Canary Cool and Turquoise Paradise
New Volume Express the Rocket Mascara