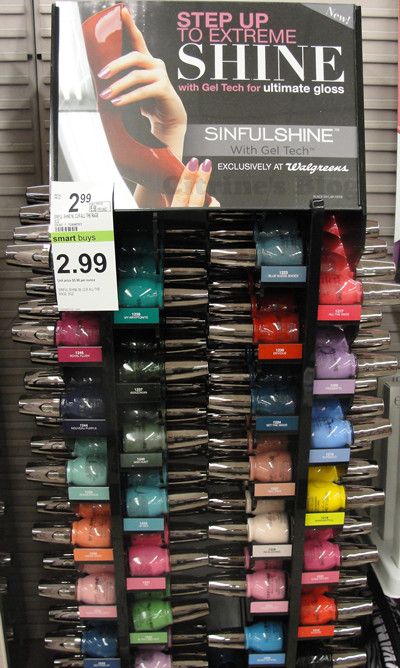 Three Sinful Colors displays from Walgreens - First there is the SinfulShine Nail Color with Gel Tech. Some of the normal Sinful Colors polish already dry shiny (enough for me) so I don't know what to expect from these.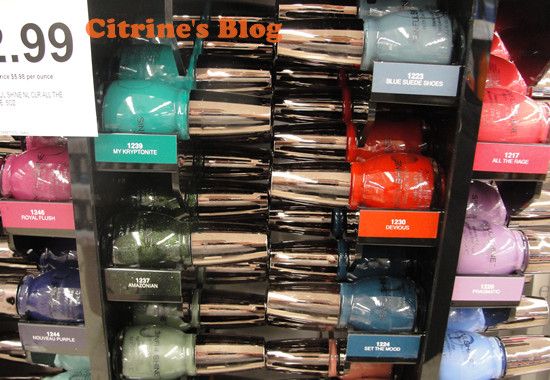 Royal Flush, Nouveau Purple (that looks blue), Amazonian, My Kryptonite, Devious, Blue Suede Shoes, All the Rage, Pragmatic, Set the Mood
Mardi Gras, Sailor's Delight, Bottom Up, At Sea, Tan Lin, I am Blushing, VIP, In the Lime Light, Yours Truly, Skinny Dipping, Bananappeal (lol), Come Hither, Picante, Dark Room (and other I didn't get to include in the picture)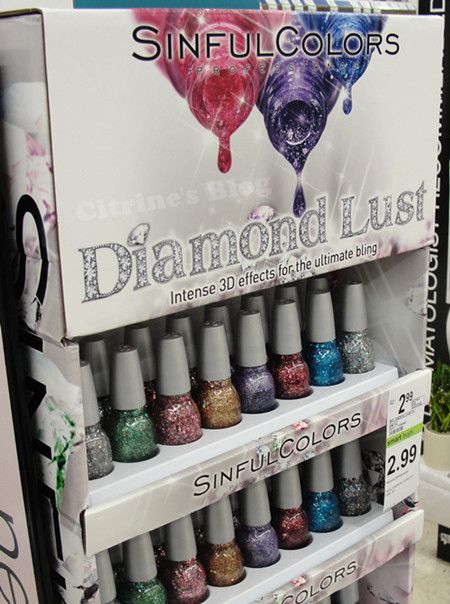 Another display is the Diamond Lust 3D effect glitter top coat
I would have been crazy about it, if it was released 3 years ago. Now I am just boring (and go for creme most of the time).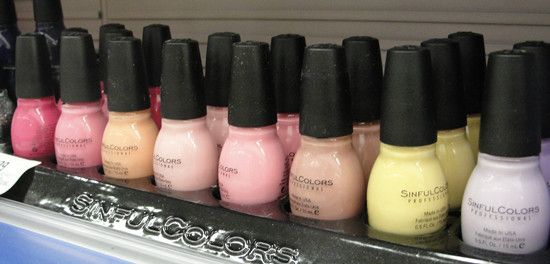 They didn't have space for the whole display poster but this one is called Bare Necessities