1. Maybelline Cosmetics (in general) - Earlier this year, I became a little overwhelmed with the all the releases and was jaded by all the makeup that I have/cannot finish using (because seriously, how many sheer pink coral lipstick/balm do I need anyway?). I was thinking I have them all... Maybelline has convinced me otherwise: "You need more candy-colored lip colors (just dump your old ones), powder blushes (you don't see lilac blush from drugstore, do you?) and our amazing color tattoos with the dreamy sheen "
"Yes, master." *Hands wallet*
2. Lamy Raspberry Al-Star Fountain Pen - Hello, ruby grapefruit! Even though the grip section is a pain in the rear. The steel nib is so compatible with my handwriting (softer gold nibs make my handwriting look childish, guess I am destined for the cheap route, even when it comes to pen) that I think I should start writing love letters with it and expect a 0 rejection rate. Confession time: I bought the Maybelline lipstick (in the first picture) just to match this pen.
3. Hoarding Ink Samples
4. Ripe pipa/loquat in the yard
5. Snacks Clearance at Big Lots - I found a new Big Lots (that I can sneak in during lunch break). Not only this branch has more cool makeup (fall 2012 limited edition that's reduced by 80%), the food clearance section is also a miniature heaven, filled with snacks that are either seasonal (from the past holiday) and things that are approaching expiry day (it's OK because all the surviving Chinese have anti-food-poisoning gene in our DNA) and beef jerky (that don't expire until mid 2014) for only 25 cents! Anyway, I spent a little over 2 dollars and got some chocolate dipped fortune cookies (which by the way, is 100% American and 0% Chinese), chocolate covered mint cream waffler (yum) and 6-month supply of sodium...Life is good.
Here is selfie, because
Cacao
wonders what my
6. newly-chopped hair
looks like (I only crossed my eyes slightly so this is a total success. I think I should have pasted a cartoon beret to cover up all the forehead zits...
When your bra straps fell out and you are clueless about Photoshop...
The story went like this. Back in late March, I noticed that the two sides of my hair were a bit uneven so I started "fixing" it a bit by a bit ("This side is longer, let me trim it off...Oh, now this side is longer. Let me trim it again...")by the end of the trimming session, I ended up with a bob. It's still uneven (after several "fixes") but I think I will leave it at that...Because I can't pull off pixie cut without getting mistaken for guy. Not the aw-you-look-like-a-boy kind, more like some absent-minded dude would get the door handle right from me and enter a restroom full of women (and came out looking defeated. This is a true story)...
On the bright side, not only the dog-shedding has been improving dramatically, this is also the best length for beret-wearing (refer to Pixar's Ratatouille). I just need to find an easy to follow pattern (preferably Asian since I skip lines when I read those text ones, if I am patient enough to read it) and good yarn (how comes Michael's has $40 French watercolor paper but not any semi-decent wool yarn that are not mostly acrylic?) to kick start everything.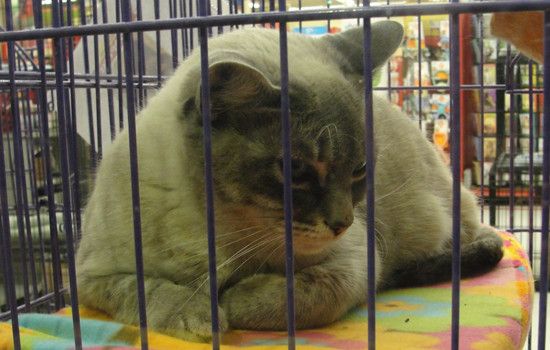 Anyway, I wouldn't mind some yarn like the fur of this cat. (Gotta love the murderous gaze)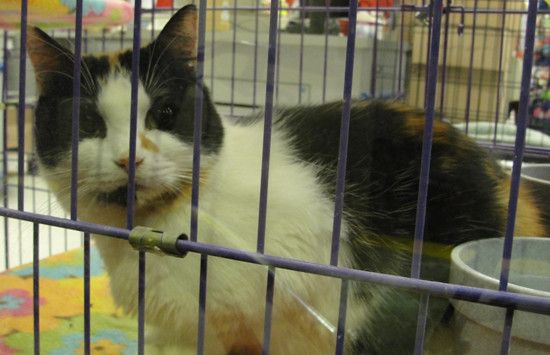 Here is a friendlier-looking one with round face. But I think I prefer evil cats...They have more characters (cat-racters).
So here is the random weekly photo dump (that I have neglected for half a year). I hope at least it was somewhat interest or fulfilling for the curious few...