Spotted at Walgreens - Sally Hansen's own version of the chubby stick called Colorfast Tint + Moisture Balm. (I think I will go for the Neutrogena one first, since they actually have a shimmery coral).
Plumping Lip Primer, Full & Radiant Lip Balm, Invisible Lip Liner, Peptide Lip Smoother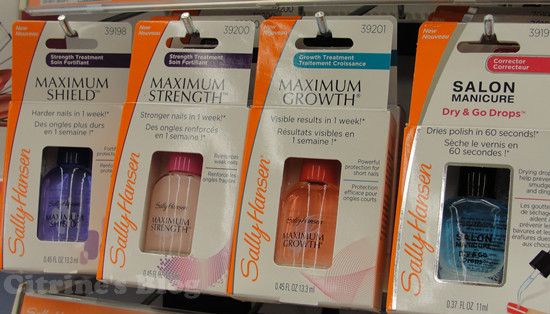 Maximum Shield and Maximum Strength base and top coat, growth treatement (wait...I think I have posted about these before...There are so many releases I simply lost track) and Salon Manicure Dry & Go drops.