Spotted at CVS, the final (?) installement of the Physicians Formula spring releases - Sexy Booster Sexy Glow Makeup.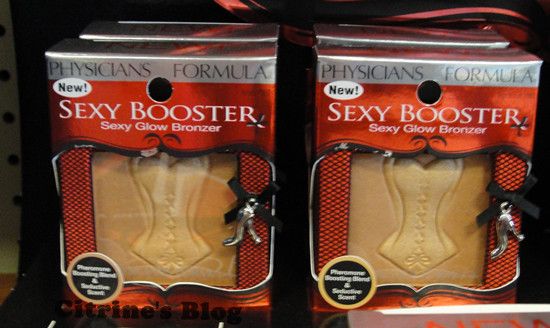 Sexy glow bronzer with the fabric covered compact (and a transparency as a lid that can be poked through easily).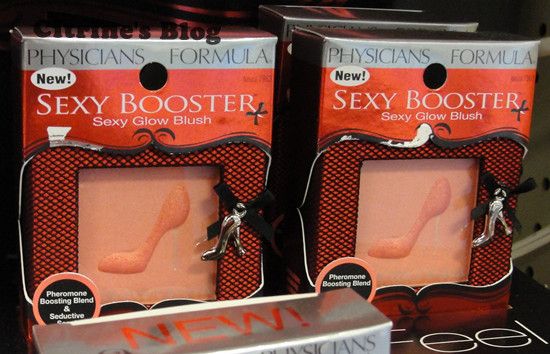 Sexy Glow Blush with a Pheromone Booster blend and seductive scent...This is beyond gimmicky but I like the light peach shade (natural)..This is also a pink one that's tucked behind.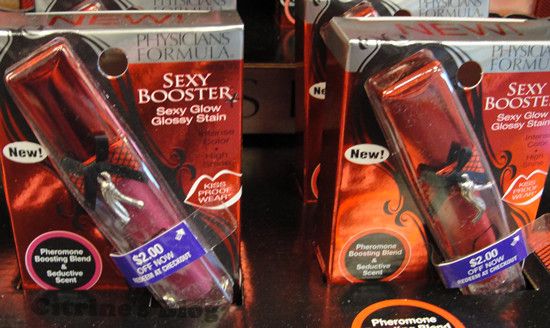 Sexy Booster Glossy Stain with a cute packaging (do I need opaque red gloss? Probably not.)