Another page break in the middle of drugstore spy cam posts - Maybelline Pomegranate Punk is one of the very few red eyeshadow available in the drugstore. Given that I love the Color Tattoo formula, this is the first brand I look into when I started to get into red shadow.
Pomegranate Punk is a dark brownish burgundy with warm almost glitter-sized shimmer (in red, gold and bronze) the color is rich and intense but it also diffuses quickly when blended (which means that it's easier to do a natural gradation with just a bit of rubbing). On the skin, the brown tinge shows through better so it actually makes a semi-natural depth enhancer sort of shade.
Gold Shimmer, Bold Gold, Edgy Emerald, Pomegranate Punk and Bronzed Taupe (L'Oreal) - Anyway, Pomegranate Punk doesn't seem to be as long-lasting as the rest as I only get a bit of brownish red tint and some loose glitter hanging around after a few hours. If I leave a thicker layer on, it just cakes and flakes off.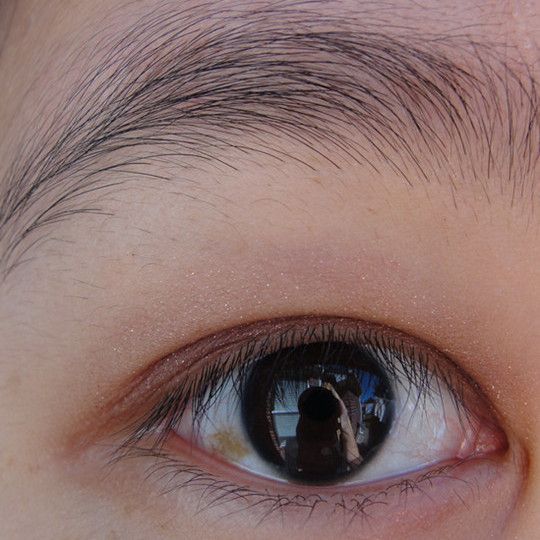 An allover the lid thing again (just to so how neutral it can look) with Pomegranate Punk. Overall: Even though it's not as long lasting (on my lids) I love how it applies and how wearable it is.Now I just need something that shows up red.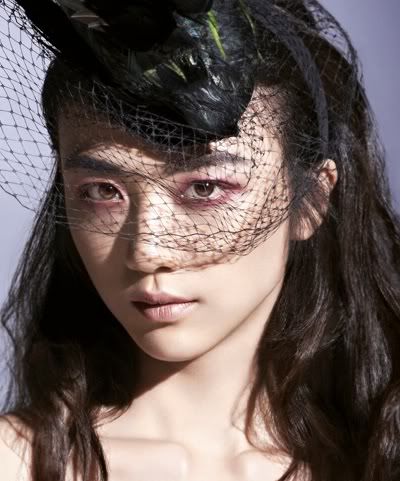 A little inspiration picture - Tang Wei on the cover of Figaro China.