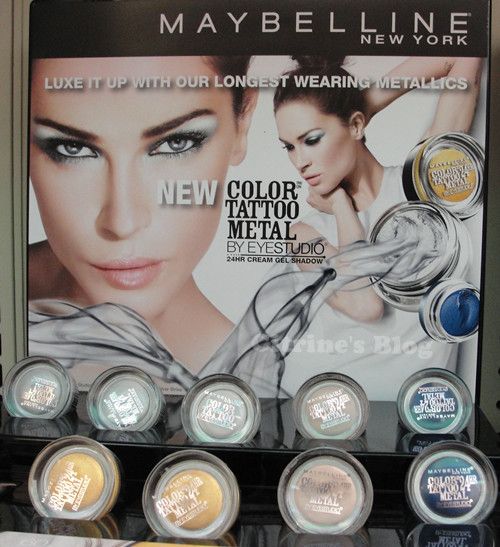 Spotted at CVS - Maybelline Color Tattoo Metal. The one in pink is already gone but I guess they will be restocked (then I would get the pink and blue one) since they are not labeled as limited edition.
Color Sensational Vivid Lipsticks (available in 10 new shades) - I already want the corals, oranges, red and purple. I would probably end up with zero of them because I am overwhelmed, by both the new releases and my own lipstick stash.
Clean Express makeup remover, wipes and cleansers (This one was from Walgreens)
I have already posted about these but it's always nice to see the whole poster-displays: Actual display of the Color Whisper lipsticks. Would love to wear these, if I didn't have 10 Revlon lip butters already...
Age Rewind Dark Spot eraser
Master Duo Eyeliner
Instant Age Rewind The Lifter foundation (the print out of that spring is strangely realistic)