A collective spy cam post again - First here is a new Maybelline display with two new Color Plush eyeshadow palette, one is Glistening Sand (or Gold?) another is a denim-like called Blue Siren.
A 40 years aniversary display of L'Oreal Mascar and two newish (looking nail polish)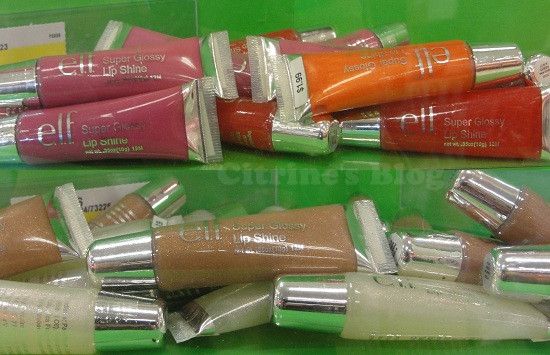 Spotted at a Christmas Tree like display (near the clothes section of) Target - Juicy colors of elf super glossy lip shine (the top row are totally my kind of shades). Anyway, the packaging reminds me of the old Diorkiss ... Unlike most other elf products (which are either a dollar or three), these are 1.99 a piece.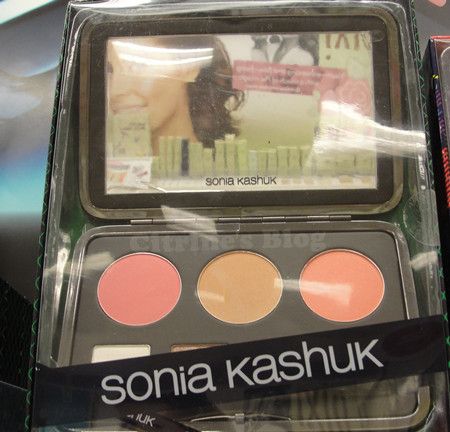 Finally spotted the makeup set of the Sonia Kashuk holiday 2012 collection. There are four neutral shadows that's hidden behind the band...
This is from an individual "stocking stuffer" display in Target - NYC has now jumped into the crackle bandwagon with there shades: Gold, Purple and Red. The packaging looks just like the Crackle by Sally Hansen
This is from CVS- An Breast Cancer edition (I am totally sick of the whole boobie awareness BS...can't they just do one that actually raise fund for cancer in general, instead of turning the whole thing into a business?) of Nutra Nail Gel Polish. At least the color shown on the picture is kind of pretty.