Oh my, the Kardashians are everywhere... First there is Khroma Beauty Lash Dash Collection spotted at CVS.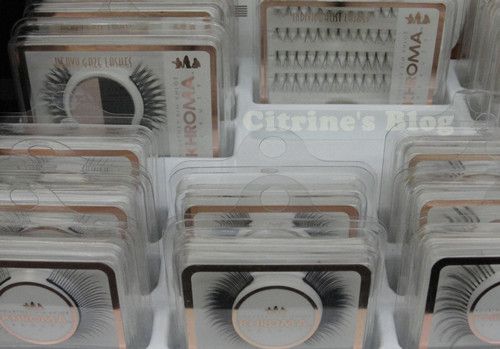 The falsie in this so called luxury lash collection are 10 dollars a piece.
I guess it makes sense since Kim Kardashian does have crazy long lashes, I just don't get why her sisters are here as well (actually I didn't realize it was them until I see the weirdly spelled "Chroma".)
At Target the Nicole by OPI Kardashian Kolor Christmas collection is here, available in shades like Through the Snow, Here we Kome the Karoling (this is getting more annoying than the Suzi thing in OPI collection), All is Glam, All is Bright, Keeping up with Santa, A Good Winter's Night
Deck the Dolls, Nicole's Nickel, Mer-Maid for Each Other, Just Busta Mauve, I Love You Cherry Much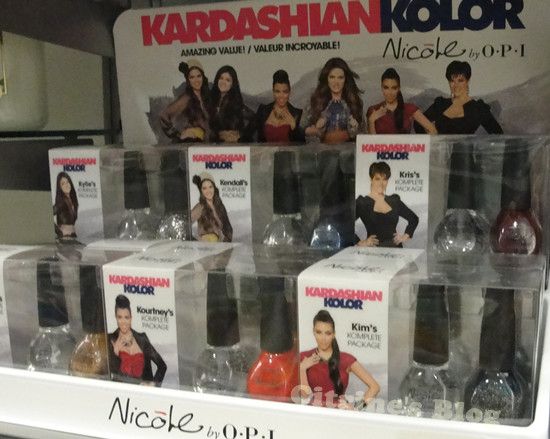 Spotted at ULTA - a "value set" Kardashian Kolor polish duo, at 9.99 a piece. It's more like a force-you-to-pay-3-more-dollars-for-a-clear-top-coat-you-already-have kind of set. Oh, with of of the family members gracing the cover.
Urgh...No, thank you.