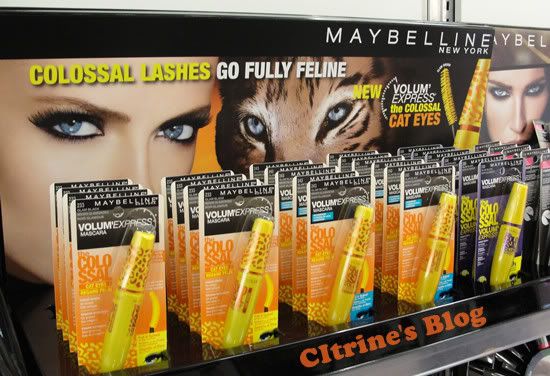 Spotted at Ulta - Another new Maybelline Mascara called Volume Express The Colossal Cat Eyes, with cute yellow tube and orange leopard print (I might just buy one to take pictures. lol)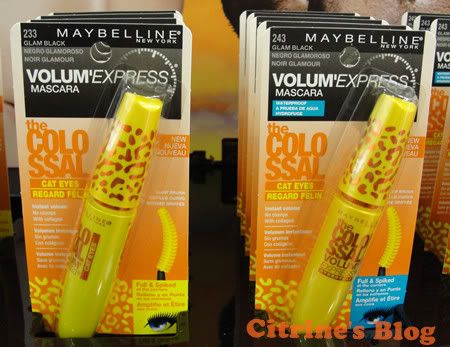 The mascara comes in one shade (Glam Black) and two variety, normal and waterproof .
There is also a display of Instant Age rewind Eraser Dark Circles Concealer, which doesn't seem to be new from what I saw
a year ago
, but I took picture of it any way so here you go...