October is approaching so here comes the hoard of Breast Cancer Awareness products...The first one is We're in it together by Essie.
Good Morning Hope, Check Up, We're in this together (wow, it looks almost identical to Good Morning Hope) and I am Strong.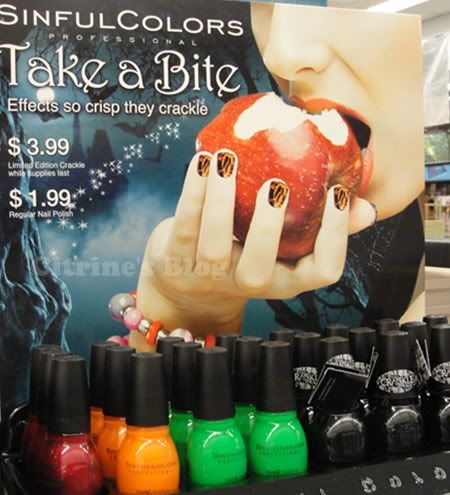 Sinful Colors Halloween Collection called Take a Bite (with limited edition crackle...
from last year
. At lest it's a dollar cheaper now) with mostly recycled items. I know most of those nail polish displays are photoshopped but this one is just too obvious (the paint on all five fingers look identical)...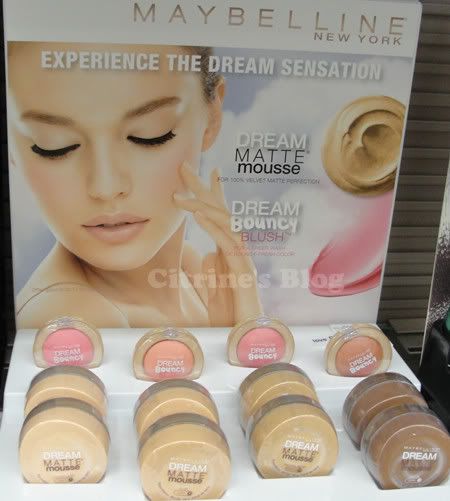 So I am not sure what's new about this Dream Bouncy Blush and Dream Matte Mousse foundation (expect there is a "Limited time offer" print by the display)
This one is from CVS - Acne Free 24HR Acne Clearing system with a $20 value brush