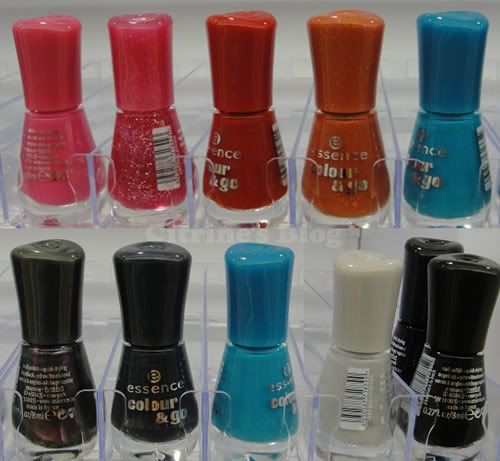 The Colour & Go nail polish has undergone a packaging revamp and it seems that they have gotten rid of plenty of good shades. The new bigger bottles retail for 1.99 (instead of the old 99 cents) a piece.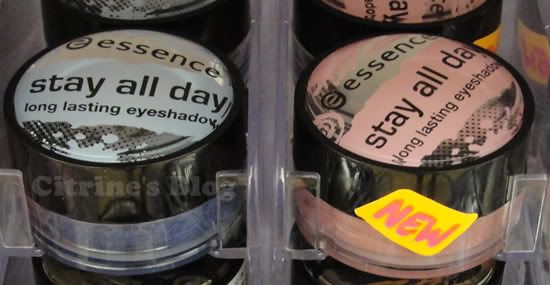 A new pink shade added to the Stay All Day longlasting eyeshadow called For Fairies (Don't worry, the taupe is still there).

Eyeshadow single in John Lemon (lol) and Kermit says Hello. There is also a periwinkle blue called In the Clouds.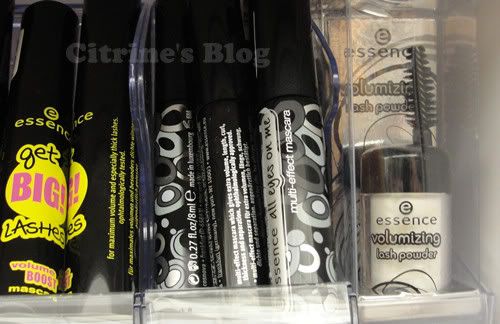 Get Big Lashes Mascara and Volumizing Lash Powder (aka. Say hello to mega clump?)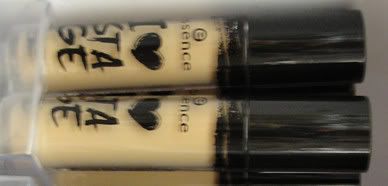 I love stage eyeshadow primer ($3.49) - Love the tough packaging! But I guess I need to finish up the Too Faced and elf primers I have.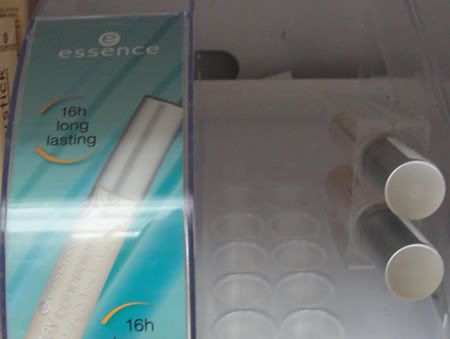 16 Longlasting concealer. Nothing exciting from the "new" release but many of the eyeshadow, liner and brushes are now in the clearance baskets. (I scored a powder brush for 89 cents!)