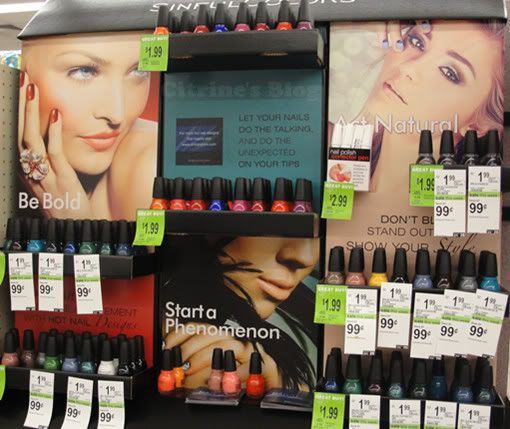 Just spotted a huge wall (it takes so much space on the shelf that it looks like wall) display from Sinful Colors

I think the murky green (Envy) and silvery gray (Rainstorm?) are new - but I didn't have time to flip over the bottle and look over/memorize all the names.
I think that dusty teal is also new (there are more dusty plum, green and blues but the close up pictures came out blurry).