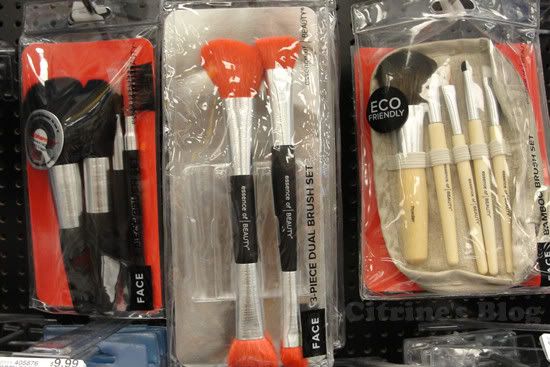 I was at s CVS last week (more like three times per week) and saw these new brushes from Essence of Beauty, with clear packaging with red background (instead of the older minty green one). First here are the face brush, 3-piece (did someone just take one?) duo brushes and eco-friendly brush set.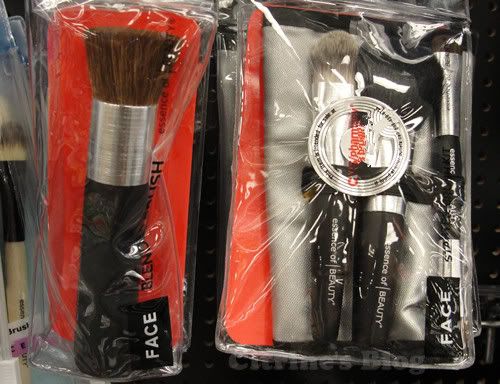 Face blending brush and a 3 piece step by step set.
Precision Blender Sponge - This thing looks...phallic.
Mineral Foundation Set, Foundation Brush and Powder Brush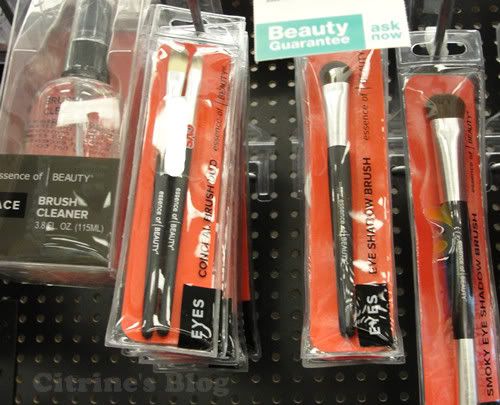 Brush Cleaner, Eye Concealer Brush Duo, Eyeshadow Brush and Smokey eyeshadow brush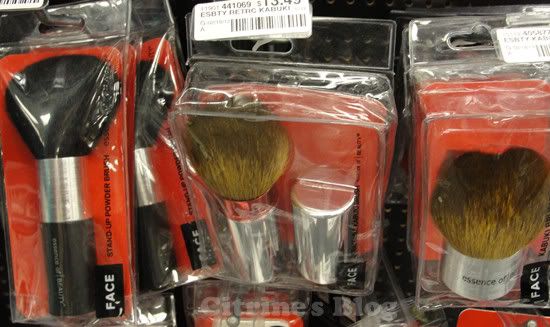 Stand Up Powder Brush, Retractable Kabuki and Normal Kabuki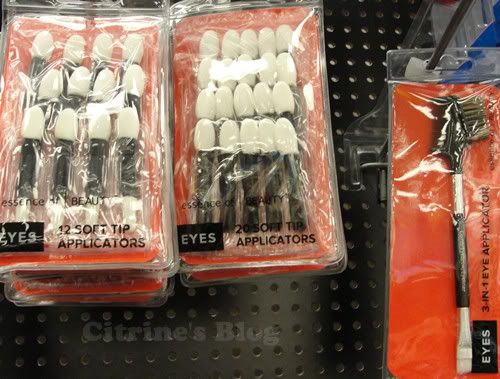 Eyeshadow applicator and 3-in1 Eye Application brush for brows and liner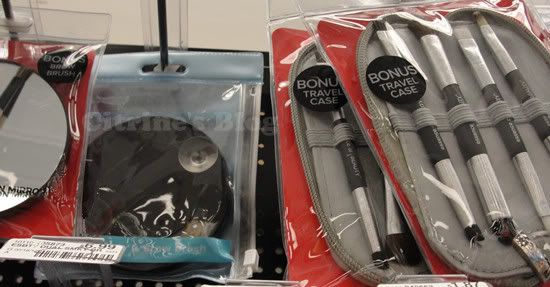 New Mirror and Travel Set and Case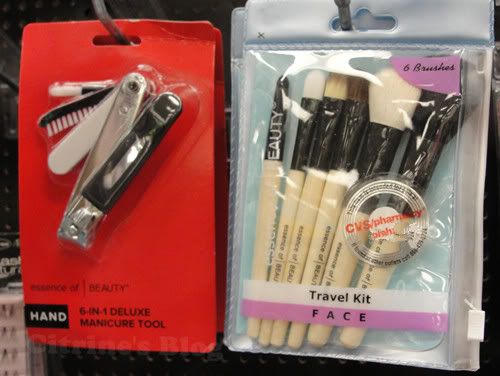 6-in-1 Deluxe Manicure Tool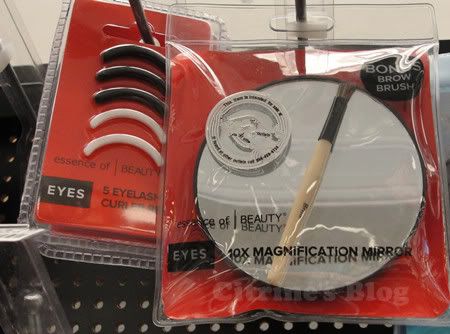 Mirror and Brow Brush and 5 Eyelash Curler Pads