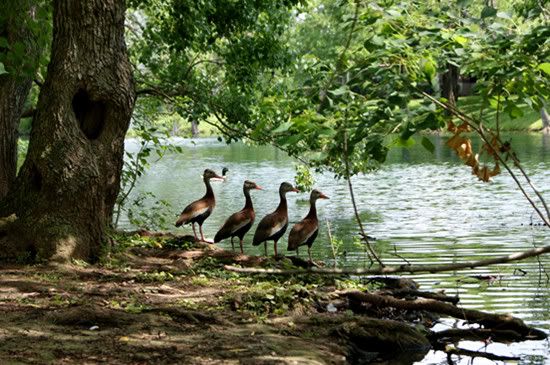 Four birds and an unintentionally photo-bombing duck
A duck mother-to-be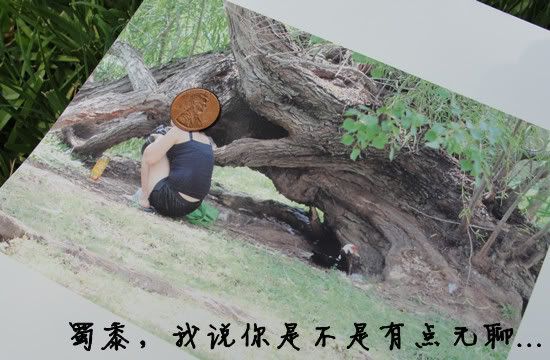 After all the duck/bird/bug (and some lip gloss) shooting, I returned to my bike and found this tucked below the seat... Head is covered because God-forbid that's an ugly shot I was wearing my default photo expression: Vacant + WTF face.
Apparently, a man, who was tall, skinny
middle age
old (sorry I didn't wear my glasses, he is definitely older than 55) , dog walker who looked like a math professor I had - a MIT grad with an awkward sense of humor and whose wife dumped him for an accountant...The professor most definitely over-shared during class) just
1. Ran back home with the dog and came back out with a camera
2. Snapped the picture of me (I thought he was also shooting the ducks)
3. Ran home, imported the picture, printed it out (with photo paper = =...)
4. Came out again and tucked it in my bike (while I wasn't paying attention)
P.S. Now I need to go on a
diet
fast, those love handles...
Edited on October 14th
- I posted the picture thinking it's someone's idea of joke (it's mad funny in a creepy way, no?) but subsequent encounters prove that he is a total creep. Basically the douche tried so hard to "invite me" to his apartment (during our 20-minute conversation), with lures such as alcohol, cool drawing of insects (cool, but I won't go to an old man's apartment just to look at that), soft drinks (wtf did he think I was 8?) and while he was looking at my camera, he went "Oh, that's a good camera...You know, I have a few extra stick-on screen protectors and I will give you one if you come to my apartment"
Except my very own (screen protector) is attached to my camera...at all time/while he was speaking.