For this week's issue of Saturday Snaps was done a little differently - Instead of putting out whatever that's clogging my memory card, I am following the photo-meme started by
Yumeko
(and participated by
Haru
and
Kate
).
1. Recent Purchases
TheBalm Plump Your Pucker Gloss in Glitter Bomb Tutti My Frutti
Revlon Colorstay Nail Color in Regret Vintage Rose
The Balm Shady Lady Eyeshadow/Liner in Jealous Jordana
Elizabeth Cutie Cutie Eyelid Glue - Because it was dirt-cheap and cute


Revlon Balm Stain in Sweetheart (purchased along with the orange one). This applies, wears and fade much more smoothly and evenly. Beside the price, my only gripe is that it appears a lot bluer on my lips (luckily, it hasn't turn grandma magenta). Anyway, I got 4 dollar extra bucks for buying the two Revlon items and here comes the chain haul:
Wet n Wild Spoiled Nail Color in Baroque $1 on sale
Nivea A Kiss of Vitamin Swirl $3
(purchased with the $4 extra bucks)
Physicians Formula pH matchmaker lip gloss $9.99
Revlon Colorburst Gloss in Rose Gold (another Revlon regret...) $2.08
Paid with $5 (CVS beauty club reward) + $3 (manufacturer's coupon) + $4 ( CVS coupon for 4 off 12 dollar purchase + 6 cents out of pocket
Maybelline Eyestudio Luminizing Eyeshadow in Caffeine Rush (<3) $10.49
Sally Hansen Crackle Nail Polish in Antiqued Gold (hate it) $1.85
Paid with 5 extra buck (from buying the pH changing gloss) + 4 dollars coupon (CVS was printing it out everyday this week) + 1 (off any Sally Hansen coupon) + 1 Maybelline Coupon + 1.45 out of pocket
2. From the mail
A little goldfish (very poorly done though) carved out of jade (the internal crazes drive me insane) that I (asked my older cousin in China to buy for me) got from a fellow jade forum member. Now I wish the money was spent on junk food instead...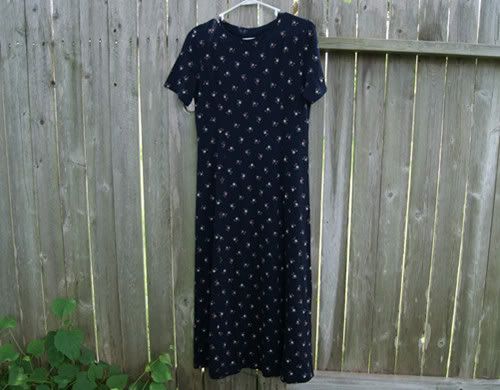 A maxi-dress from my mom (should have told her that I hate wearing black)...
3. Could not live without
L'Oreal Sublime Sun Advanced Sunscreen SPF 50+ (I still tan but at least now I don't go three shades darker within half an hour...)
4. Currently trying out - (Isn't it a bit redundant since I will be trying out whatever makeup that I just bought?)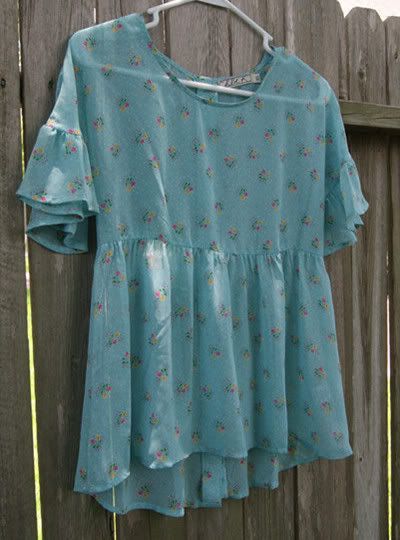 Minty Floral Polka Dot Top from Nordstrom Racks - My size, my prize range, my color (not too green!) ...now all I need is a matching tank underneath (since I don't intend to wear it as sexy lingerie)...
5. Currently wearing