Spotted at ULTA, a new mini wall display of nail decor called Elegant Touch (Oh yes, "elegance" is totally the first word pops out of my mind when I see rhinestone, hot pink leopard print and teal zebra...).
These kits are called "Nail Candy", with colored fake nail and some sticker
The rhinestones in these set actually seem pretty well made (sharp and shiny) but the fake nails are too plastic-looking.
fake nails created by Kimmie Kyees (They seems pretty generic and easily achievable with nail polish and simple dotting tool...)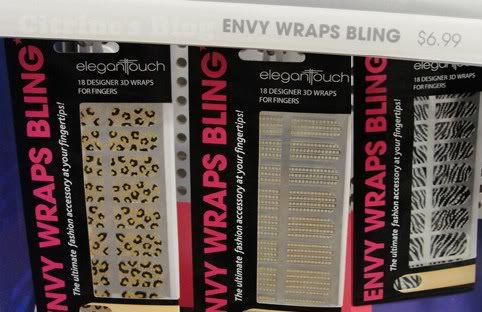 Designer nail wrap with bling bling zebra and leopard print - (They are seems well made and all that but ) The line should really be named Drag Queen's Touch instead...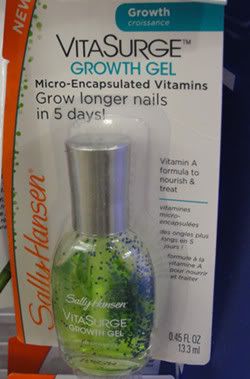 I think it's new...Sally hansen VitaSurge growth gel with lots of burst-able vitamin.