Spotted at Target - Revlon Just Bitten Kissable Stain Balm (there wasn't even a display, just several of them lying on the shelf for other glosses) , which retails for around 7.69 dollars there, they will probably will be a dollar or two more expensive in drugstores.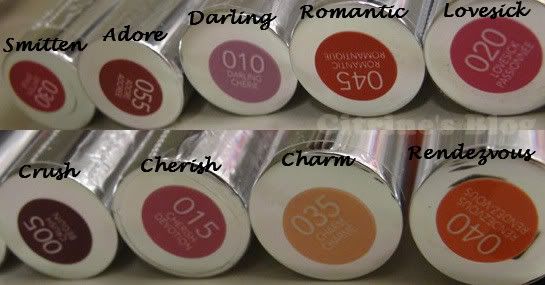 I already want Lovesick (bright pink), Romantic (warm red), Rendezvous (orange!) and Smitten (wine) ...My wallet isn't very happy about that...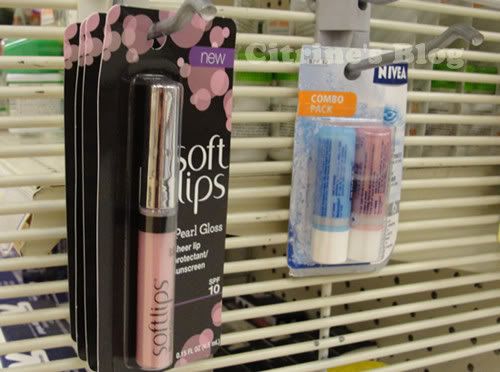 Mentholatum Softlips now has a Pearl Gloss (which looks too light for my lip color)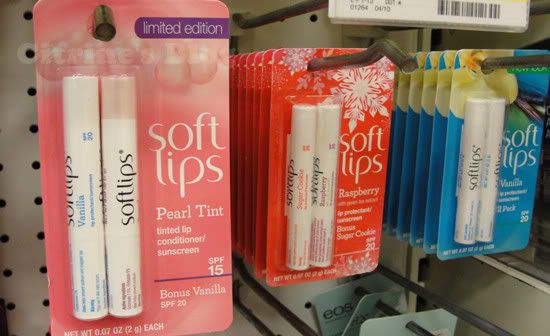 Limited edition Pearl Tint, Sugar Cookies, Raspberry and the standard vanilla lip balm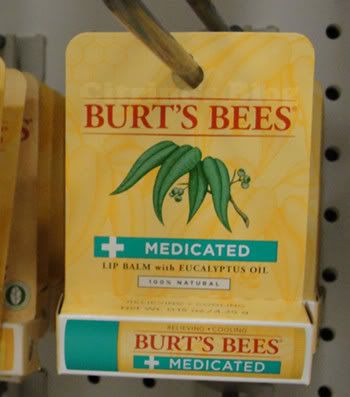 Lastly, a new medicated, 100% natural Burt's Bees lip balm, with Eucalyptus oil.