I picked up this Prestige brow brush/lash comb last year, when I was on a eyebrow products kick (I still have a brow powder that I need to review). The slim, light weight (but not flimsy) brush is made in Korea and retails for around 4 dollars (a little cheaper than Revlon). While it's handy to tuck around in a makeup bag and does what it's supposed to do: separating lashes and diffuse brow color (I think the bristles swings too much and are a little pokey), the flab handle is too thin that it broke right after I put my bag on top of it (on my bed)...Maybe I sat on it?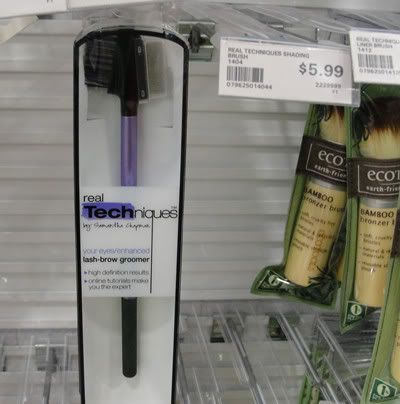 If I were to get an replacement (or just stick with product that doesn't require blending) - The one from Real Technique seems pretty well made (and I do like their blush brush) and I would probably prefer the metal teeth to separate lashes.
The travel brow/lash comb by Japonesque looks rather sleek and substantial (the price shows too...) but right now, I have my eyes on the travel angled brow definer since I actually don't have a proper brow brush.
Other new products by Japonesque - dual sided makeup brushes
Safari Chic makeup brush set and Kabuki brush...which totally reminds me of this cat from a new drama on NTV...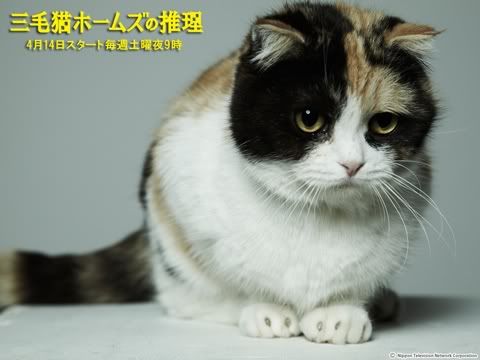 The Deduction of Mikeneko (tri-colored cat) Holmes
- As much as a crazy cat lady I am, I doubt I will be following this drama since I don't feel much for their human cast in the show.Yeah, they have a few
Johnny's
hanging around but I only like the kids and uncles (whom I have been fan-girling since the 90s) anyway...