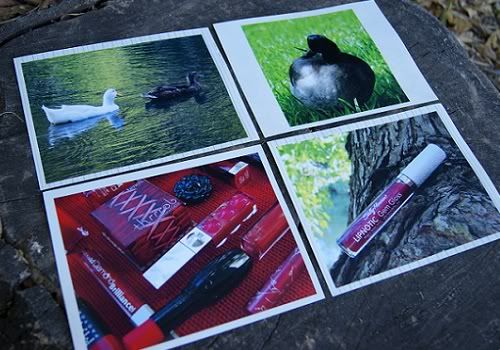 Walgreen Brag Book is a customized photo book in a small, slim size that's probably designed for crazy moms who like to show off their kids (to strangers) on the go. I picked this merely for the purpose of self-gratification, since I am neither a crazy mom or Francois Pignon.
The concept is simple : You upload the pictures to Walgreen's photo center, after editing (rotate, flip, resize and add caption) and submission, Walgreens will print, bind and send the little booklet to you by mail (no pick-up available,sorry).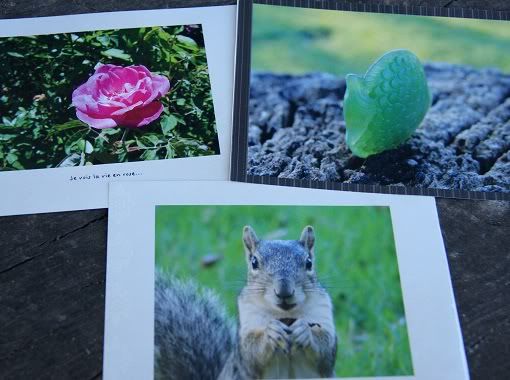 Individual pages of the Walgreens brag book - I ripped it off right away because it's so poorly made
Even though the editing platform (powered by Java script)was user-friendly and there are plenty of layouts available (unfortunately, most are quite kindergarten-y) things just went wrong once it's sent to the Walgreen printer.
1. No matter how hard I tried the align the cover picture in the editor. Once printed, the picture shifted to the right by a significant amount. I don't goddamn care about
Rule of Thirds
, I just wanted the duck in the center...
2. The cover, made of slightly harder paper, is laminated with a thin sheet of clear plastic. The plastic sheet frayed/separated from the corner right away. I did the sensible thing by peeling the sheet off but apparently 80% of the colored ink are actually on the plastic sheet...
3.The individual pages inside the brag book are slightly thinner than poster boards and the print-out are decent (not too grainy) but a little faded. To make up for the faded printing and loss of sharpness, Walgreens make up by auto-enhancing the pictures, resulting a slightly more blue and garish overall coloring.
A small carved hat adornment (maohua) made of light green nephrite
Overall: In terms of individual sheet, the printing isn't the worst I have seen but the "book" part of the whole thing is totally pointless (the cover has such a design flaw and the book itself is not even bind well). For the price of 6.99 dollars (20 pages/10 double sided sheets), printing each sheet out is a much more sensible choice.