After a week-long break., the drugstore spy cam series is back (I am not sure why is every brand releasing tons of new stuff this year that I always get at least 20 new photos whenever I visit Target or Ulta). Pixi has a new sub-range called PixiGlow and it seems that Tinkerbell is the spoke model.
Pixi Glow Magic Tink Tint, Fairy Dust Fairy Face Palette, Catching Shadow Crayon and Straight till Morning Liner. Did I mention that I hate the Disney Tinkerbell? To me, she is selfish, obnoxious and all-around bitchy. Just looking her look-I-am-so-cute-and-vulnerable face makes me want to hit her with a sauce pan...
12 new shades of Pixi nail color - 8 dollars a piece (All of them are cute but none looks that special).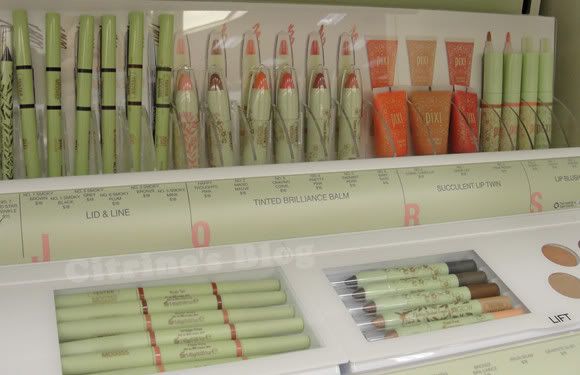 Eyeshadow pencils at the bottom and Tinted Brilliance Balm (Look at that orange!)
Illuminating Tint & Conceal, Wake Up Concealer, Eye Brightener Primer, Lip and Line and some Blushes