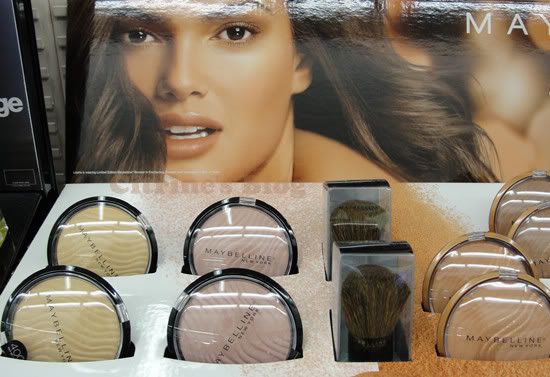 So it looks like part of Maybelline summer 2012 makeup collection is here (there is no sign of LE so I am guessing they are new products added to the permanent line-up) in Walgreens.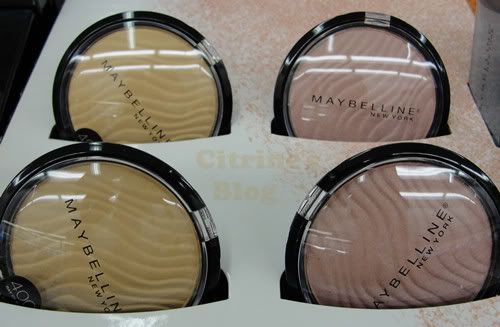 Two shades of highlight in gold (called Ray of Glow) and Pink (didn't see the name) with dune-like pattern.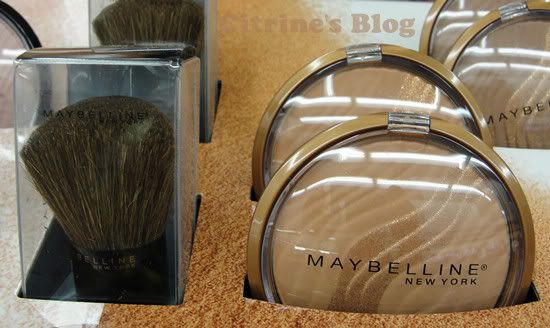 A kabuki brush (that looks seriously scratchy) and a cute bronzer with golden strip in the middle. I kind of want to try it although I am not sure why would I need any bronzer (as if I don't tan easily enough).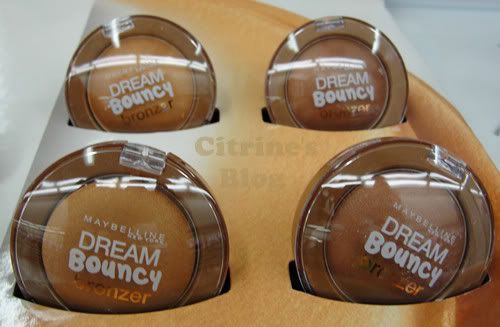 Two shades of Dream Bouncy bronzer (they look like coffee flavored macarons!), which is another tempting item (even though I don't like how slippery the dream bouncy blush feels on my face). Cool one, Maybelline!