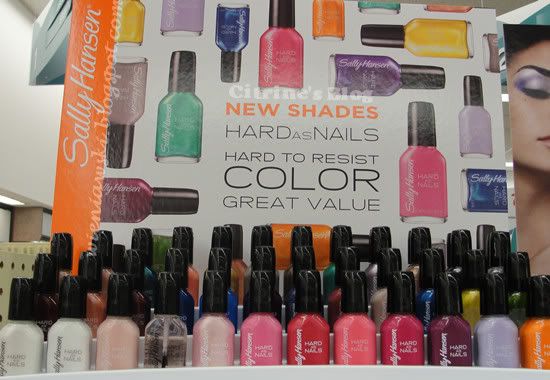 Spotted at Walgreens, new shades of Sally Hansen Hard as Nail polish are added to the line-up.

(The display at another branch) Look! there is a taupe one (that looks too light and gray for my liking).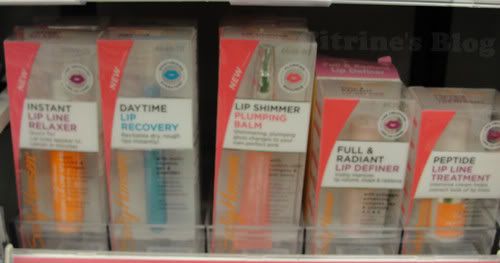 Lip line relaxer, lip recovery, shimmer plumping balm and lip definer. I always liked (before they discontinued all the good stuff) Sally Hansen lip products so I might give these a try if they go on sale.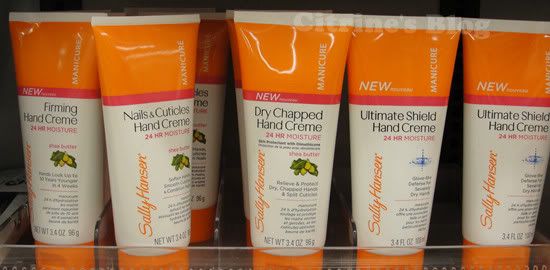 Firming Hand Creme, Nail & Cuticle creme, ultimate shield hand creme each retails for 6.99 dollars.
Revitalizing Foot Soak, Pumice Foot Polish and Moisturizing Foot Creme, $7.49 each.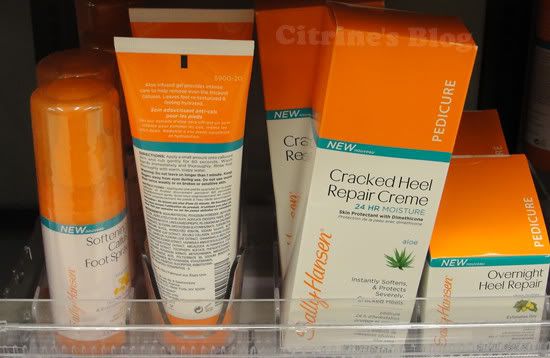 Softening Callus Foot Spray, Intensive Callus softener, Cracked Heel Repair Cream, Overnight Heel Repair cream, each retails for $8.99.