Spotted at ULTA, NYX Xtreme Lip Cream is a "lip gloss, lipstick and lip stain in one with intense pigmentation". There are 11 shades in the range and I managed to play with the testers a bit.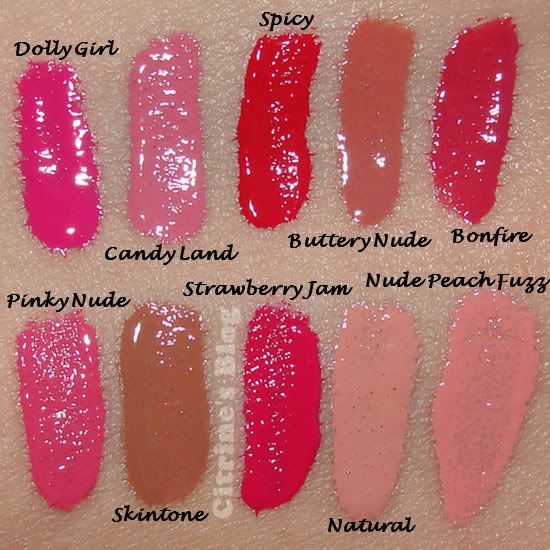 Swatches of NYX Xtreme Lip Cream - Picture taken with flash so there is a weird glare. I forgot to swatch the Absolute Red, which seems to be a blue-toned red. These lip creams are scent-free (I could be wrong since my nose has been stuffy for the past few days), bold and smooth to the touch, texture wise they feel like a creamier version of
Milani Creme Brulip Color Gloss
. So far, I am liking buttery nude and Bonfire.
Beside the new lip color, NYX also released Boudoir Mascara Collection featuring 7 different formulas. Testers are available but I didn't see what the point is (swatching on hand is as helpful as having lip swatch for eyeliner./It's way unhygienic for people to actually try them on their lashes).