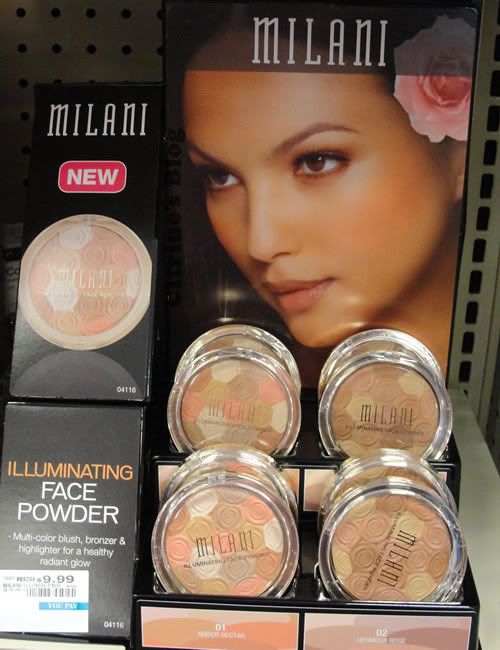 You have probably seen it it many other blogs already - Milani Illuminating Face Powder (something like a blush, highlighter and bronzer in one) Finally landed in my CVS.
There are only two shades in this display - Amber Nectar and Hermosa Rose - Without a useless cavity beneath the powder, the compact is still rather clunky.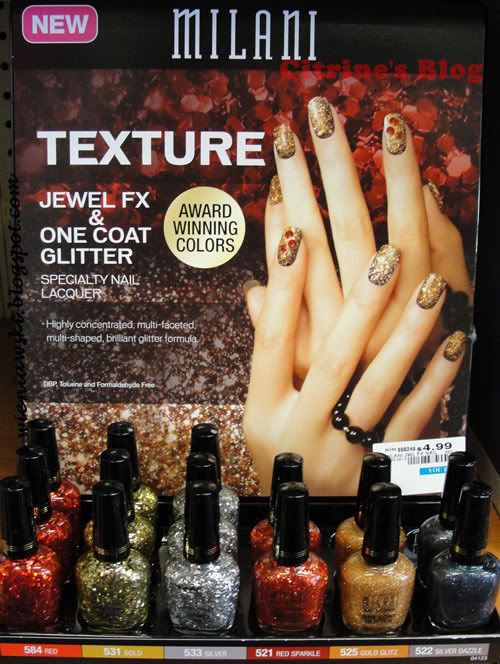 There is also a new display for their specialty nail lacquer with different glitter.
Jewel FX specialty nail glitter in Red, Gold and Silver (looks like PIA to remove)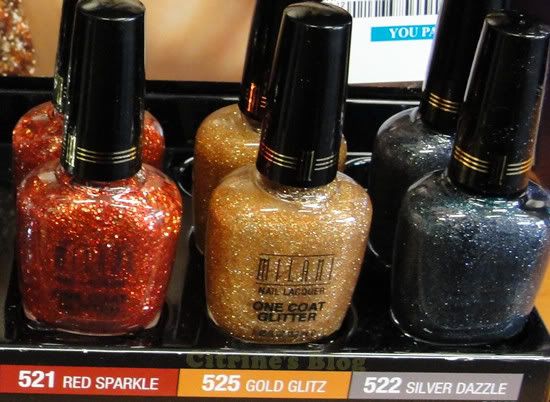 One Coat Glitter in Red Sparkle, Gold Glitz and Silver Dazzle