Tiffa is a sister/daughter brand of
Kanebo
that's available in Japanese drugstores (and presumably beauty stores in Hong Kong and Taiwan), the current range is small, including just eyeliner, lash serum, mascara and hand /body creams. I bought this sunscreen up at the end of last year from AdamBeauty when it was on sale.
Tiffa Cool Type sunscreen SPF 40 / PA + (protection against UVA, PA+++ being highest) is a spray on sunscreen (all of them leaves a cooling sensation anyway) that is scent-free. The formula is light, non-sticky and gets on evenly. As with many Japanese skincare (sunscreen and toner), this does contain quite a bit of alcohol (to achieve that light feels as Asian skincare routine usually consists of many steps and products) that it can be detected easily with nose.
It's difficult to tell how effective it is, since I don't tan during spring anyway (and when I do tan during summer, no sunscreen is going to stop it) but I thought the general application was hassle free (no oiliness, sticky clothing or fragrance over kill) when it's used on body. On the face, the application is harder since you are supposed to spray it on hand then smear the thin liquid allover the face. Beside stinging broken skin, the alcohol evaporates on the go so you are never sure if you are doing enough coverage.
Enough with the hard-to-get and soon to be discontinued Tiffa, let's take a look at the new sun care items that are just released US market (right before spring-break).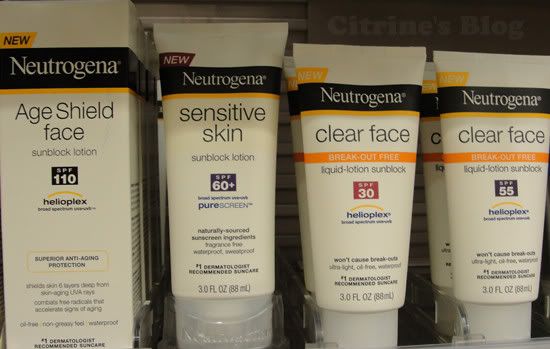 Neutrogena Age Shield Face sunblock lotion SPF110, Sensitive Skin Sunblock lotion, Clear Face- Break Out Free Liquid Lotion Sunblock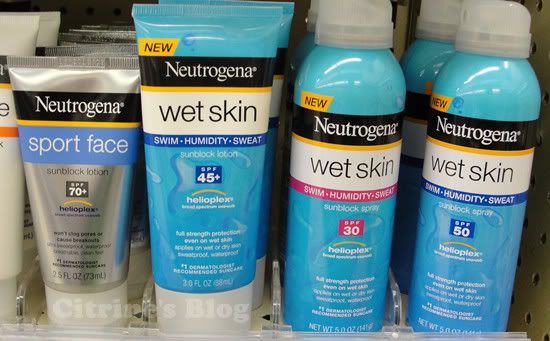 Sport Face, Wet Skin Swim Humidity Sweat Lotion and Spray Bottles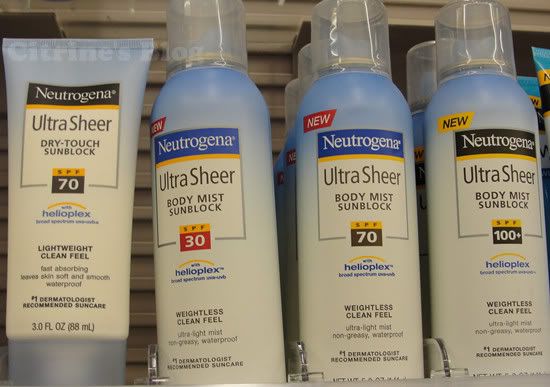 Ultra Sheer Dry Touch (first released six years ago?) and Body Mist (tried this, the fragrance was too strong). Wait, can the thing still be labeled as SPF 70 and 100+ (they had something as SPF 110 then labeled something else as SPF 100+...) I thought the maximum reading allowed is SPF 50+ (and that misleading terms like sunblock can no longer be used) , according to
this FDA article posted last year
.
See, the L'Oreal Sublime Sun is totally following the new regulation. (I posted about these a while ago but now I realized that the one on the right is in liquid form. I will give this a try and hopefully it will replace the Neutrogena one I had (Which retails for more than 13 dollars and rarely go on sale) .
Sublime Bronze Tanning Gel, Towelettes, lotion, gelee (gel, gelee...same difference? Maybe this is just thicker) and bronze lotion.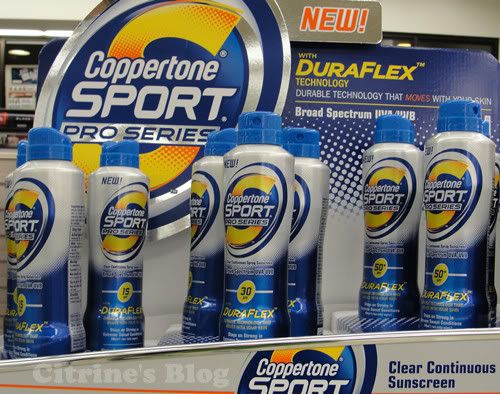 Coppertone Sport Pro Series Clear Continuous Sunscreen with Duraflex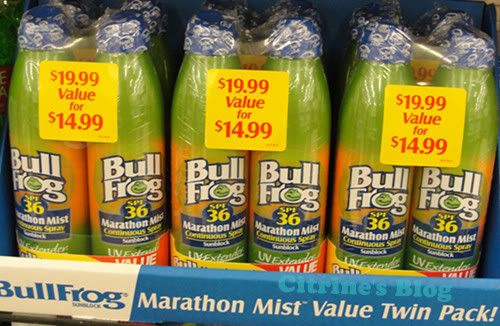 Full Frog marathon mist SPF 36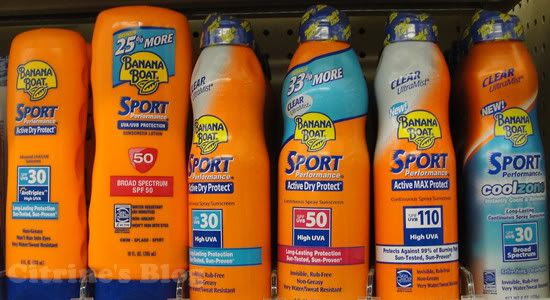 Banana Boat Sunscreen with different readings up to SPF 110 (and High UVA??? What kind of labeling is that...I get a high UVA/more photo-aging with this product?).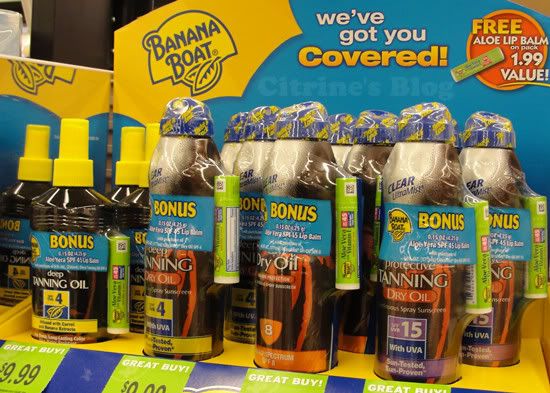 Banana Boat Tanning Drying Oil SPF 4 and Tanning Dry Oil with UVA (Is it some kind of joke?)...And what the heck is "Sun-tested, Sun-Proven" supposed to mean? Oh, it's just a trademarked slogan...
Anyway, according to FDA, companies with annual sales less than $25,000 have two years to comply the regulation (instead of one). I highly doubt that Neutrogena and Banana Boat belong to that group...