Essence Flower Power Multi Colour Face Powder
was a limited edition release from last spring's Blossom etc... Collection. The lightly scented powder
contains10 grams of product split into five shimmery shades (light pink, pinkish beige, off-white, soft beige and light brown), each block is pressed into a cute daisy with lovely details. The five shades (which are difficult to be used individually) swatch on as a shimmery pinkish white but once blended, they form a natural-looking glow on on the face.
The finely milled powder works rather well as a setting powder (for cream concealer) and a subtle luminizer but I don't reach for it very often since I already have
Benefit Dandelion
, which also doubles up as a blush.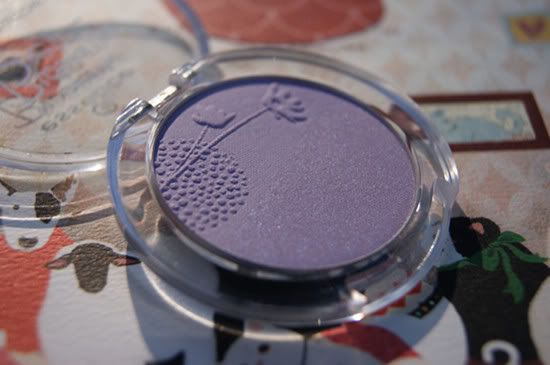 An duo side eyeshadow from the same collection (which I gave away) - Isn't that such an intricate print?