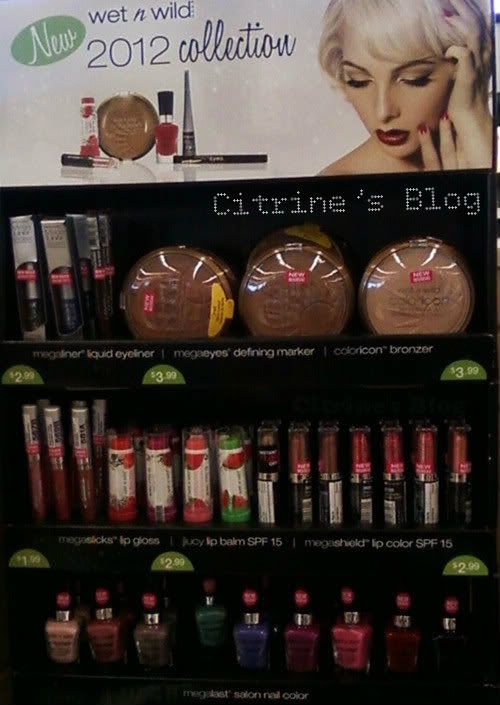 The Wet n Wild spring 2012 makeup collection just made it in my local Walgreens and it seems rather interesting (because of the lip and nail products).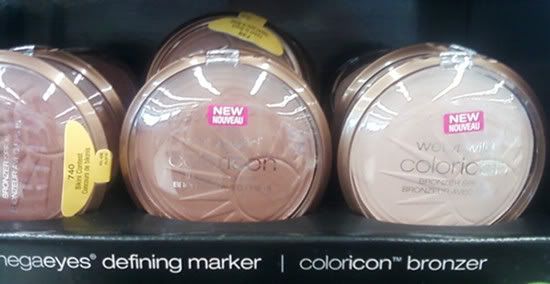 First, there are three shades of (ginormous) Coloricon bronzer. Is the last one designed for vampire (since it looks positively pasty to me)?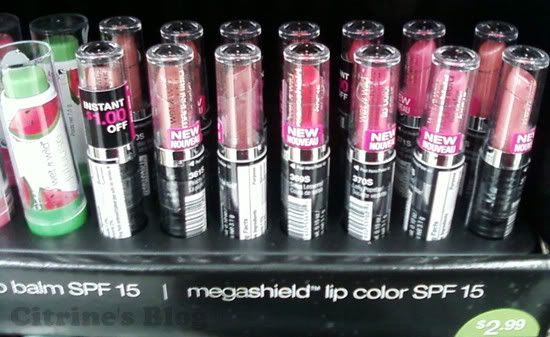 The juicy lip balm are actually re-release. Megashield lip color are lipstick with SPF 15, it says 2.99 dollars on the display but when I got (the only non-frosty shade) one today, it rang up as 2 dollars (not sure if it's sale or regular price, but anyway. There is also a coupon attached that will save you another dollar).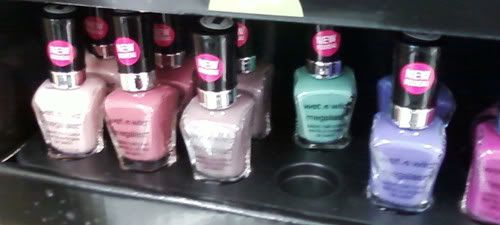 New megalast nail polish (is that a cream taupe I am looking at?) with quite a bit of cream to chose from. I love the old mega last formula so I will certainly give these a try.