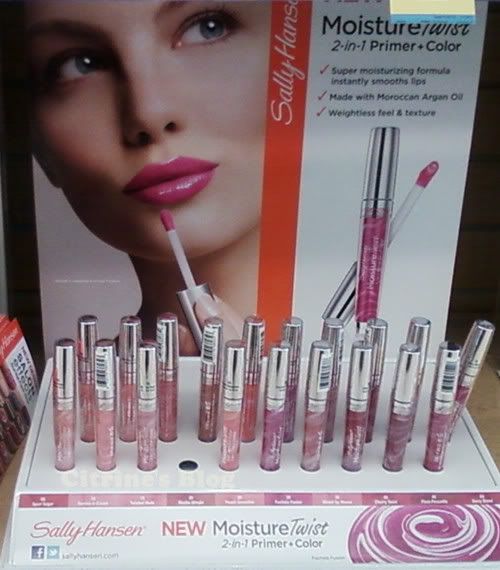 Sally Hansen Moisture Twist is marketed as a 2-in-1 primer and color (so now we need primer for lip as well?) , I think it would make more sense if they just call it a long-lasting glossy lip color.
In the other hand, the new Salon Manicure shades are quite pretty (look at that purple-gray on the left!) .
Essie also has a new collection (it seems to be new shades instead of LE) up called Go Overboard but the collection is actually not that bright at all. Anyway, I do like the coral-red cream on the right.