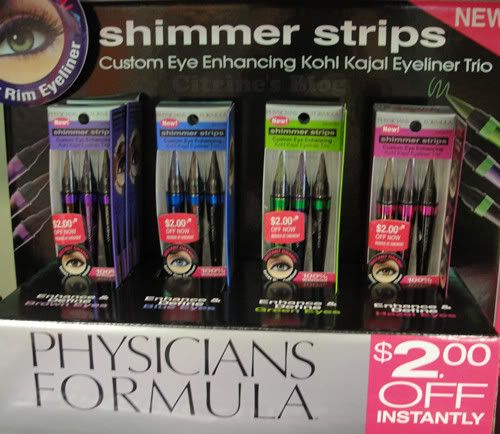 New items spotted and CVS (they just put them out right after the sale ended...) Physicians Formula Kohl Kajal Eyeliner Trio.
A clearer picture of the new shimmer strips eyeshadow palette and eyeliner pencils trios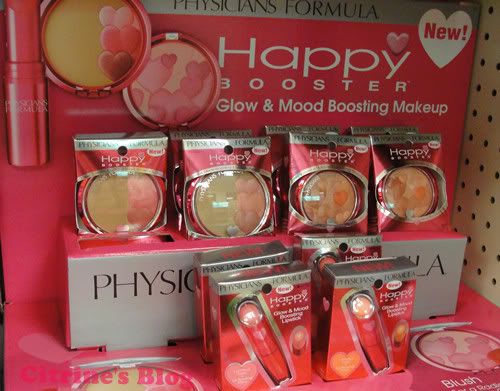 What I am keeping an eye on - New Happy booster bronzer-blush-in-one, two shade of new blush and two lipsticks.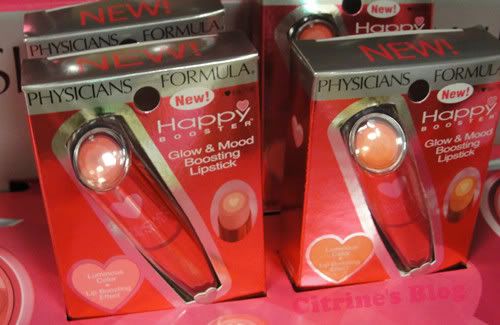 Look how cute the lipsticks are, with hearts inside the sticks! I would probably skip them, since I realize that my current lip-stash can fill in a big makeup case and a backpack...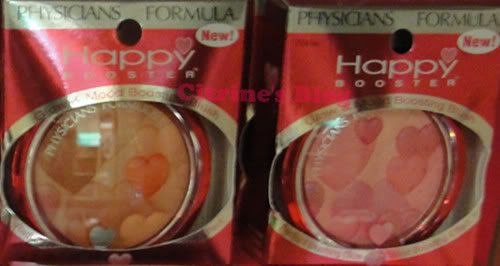 My favorite part about the display is the two new Happy Booster blush shades, one in Warm (look at that orange heart!) and another one in pink (a slightly, less fuchsia pink compared to Rosy). I might be able to resist on both since
I have more than enough blush
there is no peel-able coupon with them.