Apparently different Walgreens branches (even though I called the last one my local one, it was actually at the other side of the town) carries different collection for Wet n Wild spring 2012. The branch I visit today (reachable by bike) has a slightly larger display and more interesting products...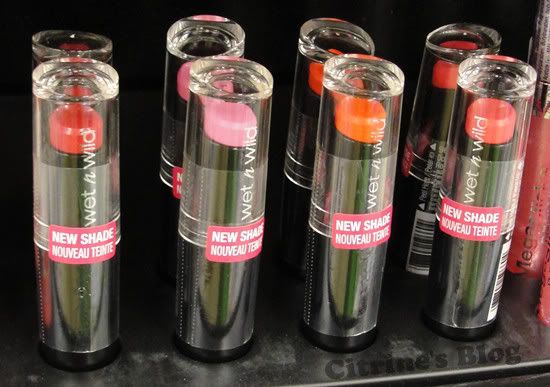 Four new shades of Megalast Lip Color in a Plummy red (the name has Cherry in it but it looks slight plummy to me), medium bright pink (meh...), orange red *squee* and pink coral *squee*. I have actually never tried the Megalast lipstick from Wet n Wild since its release back in 2010 but that's about to change...I want three of these already!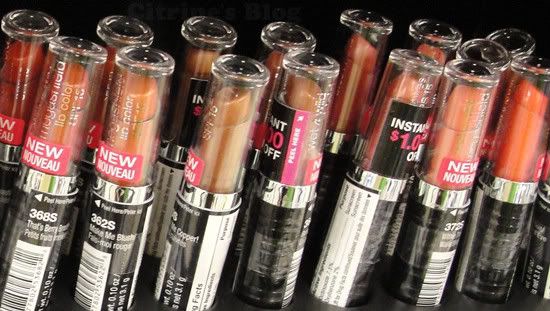 I picked up one shade of the Megashield Lip Color (the orange red called Salsa Course) thinking the rest is too frosty but it seems that there are more shimmer-free brights in the bigger display.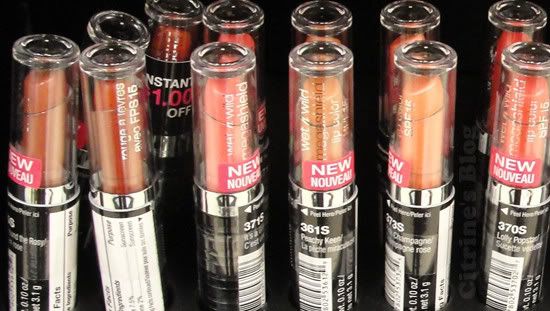 Now I have my eyes on the soft coral (It's a Girl) and another orangey shade called Lolly Popstar...But I guess I will have to give the one I have a thorough test before caving in for more...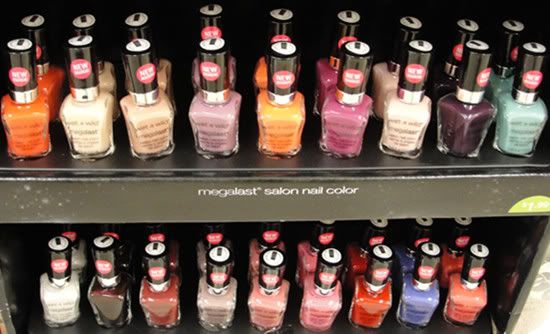 The whole Megalast salon nail color range is also bigger. I already have the taupe (called wet cement) coral and the orange jotted down on my mental to-buy list.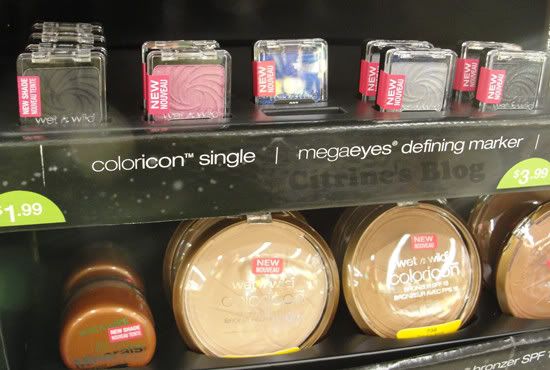 Five new shades of Color Icon eyeshadow singles are also released for 2012 and none of them caught my eyes yet. There is a new Ultimate mineral loose bronzer in the display but it doesn't look any different from the old one. This time, the lightest shade of Coloricon bronzer looks slightly less pasty but it still seem like it will be a lot lighter than many people's summer skin tone.