Spotted at CVS, a new display of Revlon Photoready Airbrush Mousse Makeup, primer blush palette has just been put up (Actually the store had a empty lip butter display standing there for a month and they never actually filled it...now they just got rid of the display and put up a brand new display O_o). Base makeup is never a fun item for me so I will skip them all...unless I can get those for a dollar...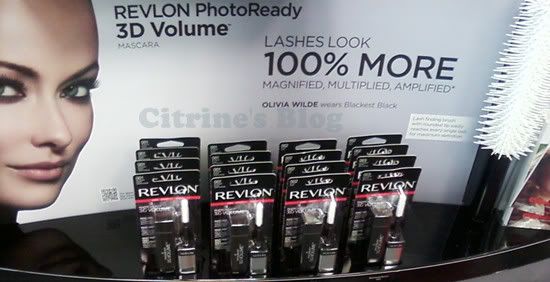 PhotoReady 3D volume Mascara with a seemly pokey wand and a gimmicky title/claim. Come on, everything we perceive in our world is 3D...
New Colorstay 16 Hour Eye Shadow Quad - as a replacement for their discontinued trios. (The purple one looks just like Milani quad called Wild Violet (which got discontinued early 2010).
One more drugstore gel cream eyeliner is always a good thing, the Revlon Colorstay one comes with a built-in brush claims to last for 24 hours (I wonder how it performs since many gel liners crack on my lid within 3 hours).