Revlon Just Tinted Nail Enamel
was a summer 2011 release of several semi-opaque shades for a subtle-tinted effect. Completely ignoring the frosted bottle, I was under the impression that the line would be a cheap alternative to those more expensive jellies from Essie and OPI . Anyway, it turns out to be semi-opaque (as you can never build to a full intensity) that dries matte. With one or two layers, it looks like a draw-on marker with a weird waxy sheen.With more layers, I get a enough-to-be-called-jelly thickness, a decent amount of color and a rubberized finish (that looks strange with the semi-opaque color). I don't think I like the effect by itself but I suppose you can transform it to a true jelly with a bit of clear top-coat.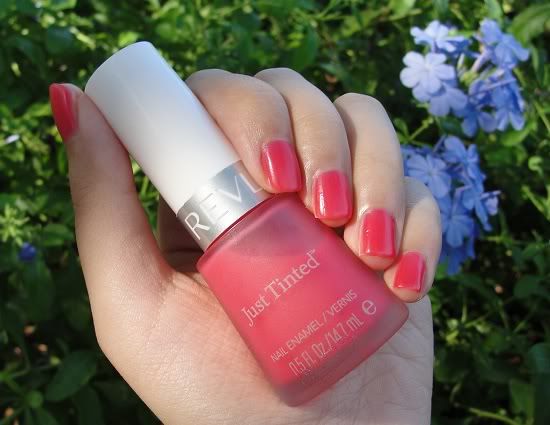 Revlon Just Tinted Nail Enamel in Victorian - A bright semi-opaque pink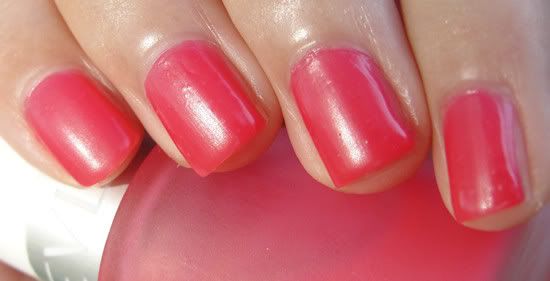 Close up of Victorian - After about four layers applied gunked on. As expected, this took forever to dry.