Oh yeah, another nail polish spy cam post...Anyway, I just saw these Nicole by OPI Icycolor gift set at ULTA, I have a feeling that these mini chrome would become pretty gooey after a few uses.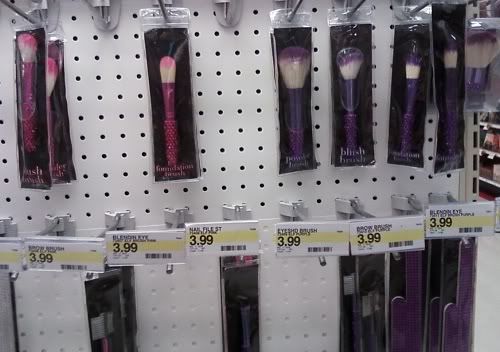 The heavily (and gaudily) decorated brushes are from Target, the bigger face brushes are 4.99 dollars a piece. I looked at the bristle closely and the all seems quite sparse and scratchy.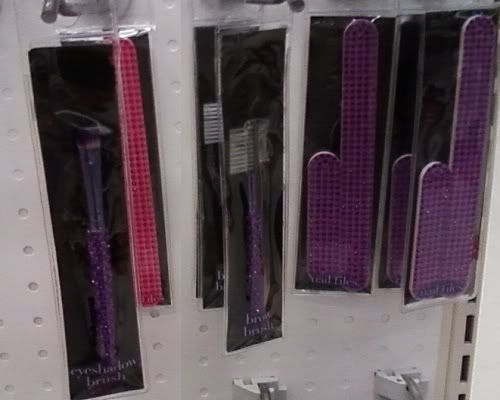 The smaller brushes and nail file retails for 3.99 bucks, which is still a little expensive consider how cheap they look.