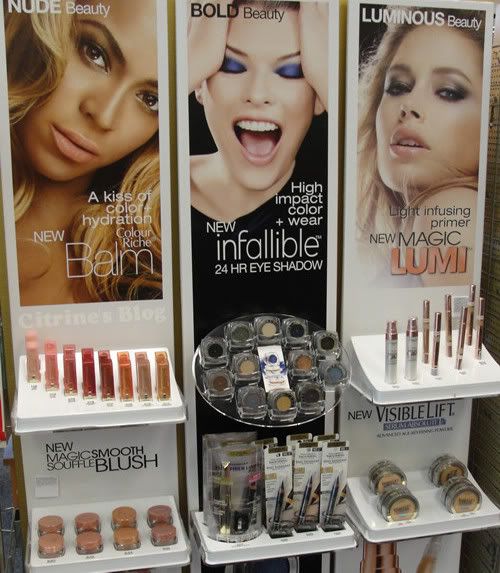 Spotted at CVS, a huge display of L'Oreal spring 2012 collection! 2011 seems to be a slow year for the brand (I didn't buy much from them since the price of a single L'Oreal makeup item rarely falls below 8 dollars) but it seems that they are kicking it up for the new year!
Just looking at the packaging of
L'Oreal Colour Riche Balm
, I am instantly reminded of
Milani Styli-Stick
(that I loved and finished two tubes of) released back in fall 2009 (Since these sheer moisturizing lipstick/balm are so popular right now, Milani should totally bring those Styli-Sticks back).
The stuff I have been waiting forever a week: Infallible Cream to Powder Eyeshadow, in light weight (I thought they would use weight glass jar like Maybelline) plastic jars.I really like the bronzed taupe while looking at other people's swatch but the shade just ended up looking so warm/coppery in real life...Maybe I should just forget about it (since I still don't know how to properly blend eyeshadow after all these years) and use the money to buy a lash serum instead.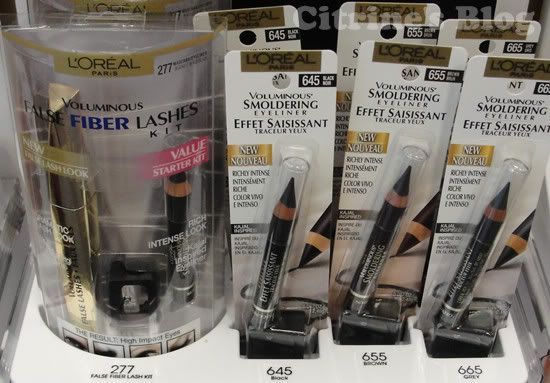 The huge Voluminous Smoldering Eyeliner pencil (which comes with a sharpener) - From my experience, jumbo pencils like this wear down pretty quickly.
Magic Souffle Cream Blush - Is it just me or they all kind of look the same?
Magic Lumi Makeup Primer and Concealer (brightener?)
Visible Lift Serum Absolute Age Reversing (yeah right...) powder