Sofia Vergara (I didn't even recognize her until I saw the name) became the new Covergirl, modelling the new Blast Flipstick duo sided lip color.
A different and cooler display from CVS, featuring an equally unfamiliar Sofia Vergara. Why bother hiring a celebrity when you are photoshopping her face to death beyond recognition anyway? Now she just looks like a random white girl (as in I cannot tell she is Latina) in her..20s (I guess that's the point?).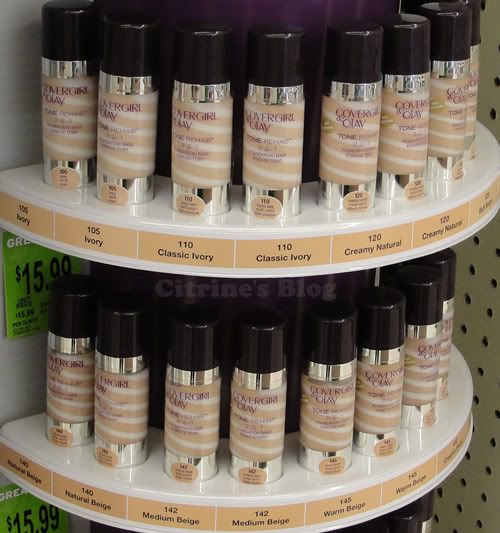 Tone rehab 2-in-1 foundation looks like the summer 2011
Revlon DNA advantage
one (actually I saw a pressed compact powder version of the Revlon DNA makeup, didn't take any picture since the sales associate was right next to me).
Anti-Smudge mascara and smooth glide liner (I guess marker-liner are really popular now?), I like the original Covergirl Lashblast so I might give this a try (though I don't care about the 24hr claim) when it becomes cheap enough.