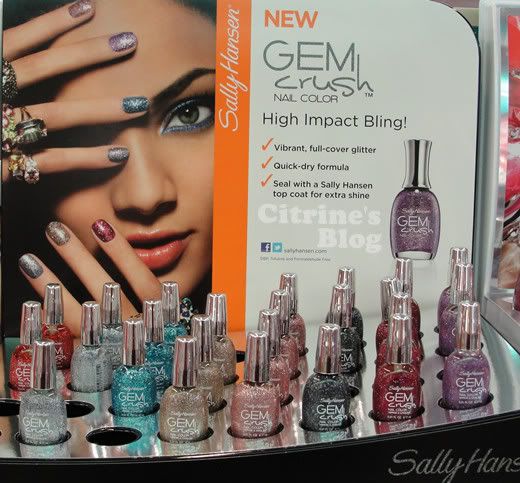 Spotted at CVS, Sally Hansen Gem Crush seems to be a range of glitter nail polish that are vibrant enough on their own.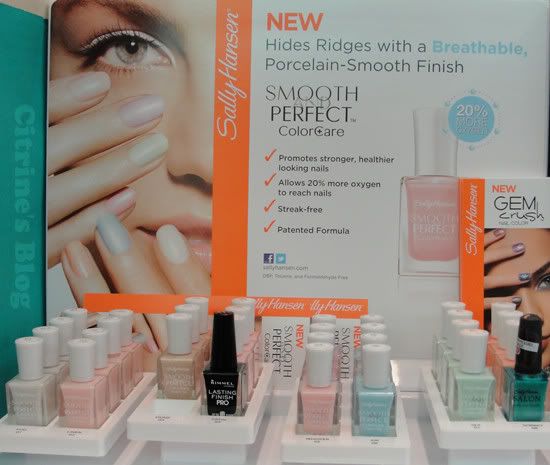 The new Smooth & Perfect is a ridge-filling nail polish with "soft breathable porcelain smooth finish". I wonder how smooth it will turn out since pastels are usually quite chalky on nails.
The Diamond Strength got a new design (while the shades don't appear to be new). Beside the clear one in the range, there is also a new top coat called Diamond Flash.
The seemly popular Salon Effects nail polish strips also added 24 new shades/patterns.